Speakers
Two unforgettable days of keynotes and panels from leading minds with a kingdom perspective.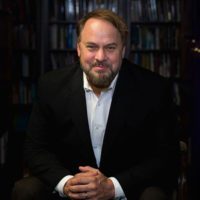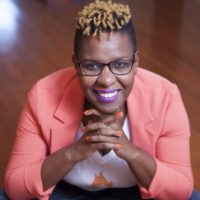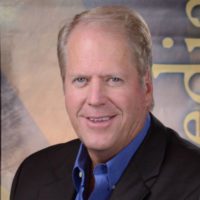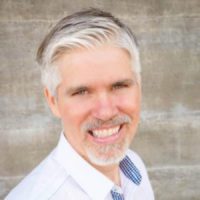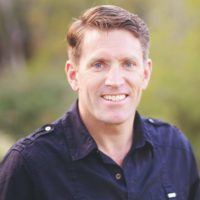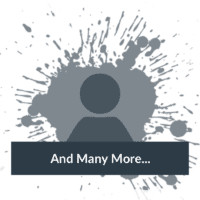 Hub Nation Digital Conference Agenda
Friday, June 19th, 2020
9:00 Opening Morning Session
10:15 Interactive Experience
10:30 Session 2

11:45 Interactive Experience

12:45 Session 3
1:30 Interactive Experience / Networking
2:15 Session 4
4:30 Session 5
5:30 Day 1 Wrap UP
Saturday, June 20th, 2020
9:00 Opening Morning Session
10:15 Interactive Experience
10:30 Session 7

11:45 Interactive Experience

12:45 Session 8
1:30 Interactive Experience / Networking
2:15 Session 9
4:30 Session 10
5:30 Conference Wrap UP
Hub Nation Digital is only a few days away!
All Access Pass!
Early Bird! Price goes up to $129 on June 5th!
All Keynote Speakers Sessions

"AI Driven" One on One Video Networking

Incredible Teaching From World Class Speakers

Fully Interactive Experiences & Live Q&A Sessions

Lifetime Access Through eCourse on Kingdom Learning!

Special Discounts & Promotions ONLY for Attendees
Invest in your future as a leader with your all-access pass to Hub Nation Digital!
For only $129 you'll have access to all conference keynote sessions, as well as live Q&A panel discussions. 
You'll also get access to all the bonus digital content, as well as full access to the digital eCourse materials!
Register risk-free!

You can cancel your registration within 24 hours of purchase for a full refund!

Refunds: We understand that things happen. Here's how our policy works. You may cancel your participation in Hub Nation Digital within 24 hours of your purchase for a 100% refund. To request a refund, email registration@hubnation.com
Is this event really worth it?
If there is one thing, the last 90 days have taught us all it's that the world is changing. It's clear that God is doing something truly unprecedented, we've all got front row seats, as we watch it unfold right before our eyes!
This is why we have spent the last 2 months building something genuinely different. We would like to invite you to attend Hub Nation Digital 2020 June 19th and 20th.
Through this global event, there are a lot of conferences and workshops that have been canceled, and some have pivoted to an online event. Typically a zoom call of sorts with marginal quality videos and resources for the attendees.
It's no surprise so many virtual conference attendees are disappointed.
We're called to something different, something new, something truly incredible.
We have built Hub Nation Digital 2020 from the ground up to be an amazing experience. This is NOT just a "zoom call replacement of an in-person event".
Two unforgettable days of keynotes and panels from leading minds with a kingdom perspective!
Current Speakers Include (the list is still growing)
Dave Yarnes, Dave Hodgson, Shae Bynes, Os Hillman, Andy Mason, Mike Sipe, Bobby Haaby, and others!
This will NOT just be low quality webcam talking head zoom call!
Hub Nation Digital will be an immersive interactive virtual experience. Amazing keynote speakers, interactive live Q&A sessions, break out rooms, and interactive experiences, we even have powerful one on one AI matched video networking! Trust us, you've not seen a virtual conference like this before.
RIGHT now until June 5th, you can get Early Bird All Access for $49.00. After June 5th the price goes up to $129.00
What do you get with your All-Access Ticket?
Access to:

ALL Keynotes

Panels

Q&A Sessions

Virtual Networking

Vendor Expo

Downloadable Resources

As well as full access to the entire eCourse once it launches a week or two after the conference.
This is an incredible value, you really do not want to miss this!
So, if you're still reading this, you need to hop over here and register before we sell out of the early bird tickets!
Why Attend?
We are looking for marketplace leaders, work changers, and leaders from every sphere of society.
Proverbs 24:6 says, "With the right strategy you can wage war, and with many advisers there is victory." All too often many of us find ourselves waiting on the next great move of God, when God is waiting on a move of His people.
There has never been a time such as this in modern history. The last several months have shown us that have moved into a new season. We have been hard at work creating Hub Nation Digital to address this very pressing need.
We are focusing on 4 needed areas for this conference:
Personal (or business) strategy for leading the global reset.
Now more than ever it's clear that God is doing something globally to stimulate change, awareness, and action. The masses are confused and seeking, for many they are looking for answers to life's toughest questions perhaps for the first time in their life. Leaders need to totally rethink how they are leading for the future.
A clear word from God about their role for change.
It's apparent that many leaders assignments have been shifting, it's clear that this truly is a "global reset". We want you to come away with a clear word from God about your specific role for global change.
Keys to global collaboration.
Now more than ever it's time to get out of our comfort zones and join what God is doing. Unlikely partnerships, new ways of collaboration, and innovation will all be required as we transition into the future.
Personal responsibility in the prophetic and prayer side of global change.
We are also hearing God say that more than ever before we need full integration of the prophetic and prayer throughout all 7 mountains. There has never been a more critical time for this! We want attendees to see how they should approach their roles from the standpoint of prayer and prophetic.
Join us and collaborate with apostolic resource centers for the purpose of establishing model cities around the globe and impacting nations for the King.
Common Questions Answered
Q: When and where is this event?
A: Hub Nation Digital 2020 is 100% online virtual experience. It goes live June 19th and 20th with live registration on June 18th. Your "All Access Ticket" also will give you access to the entire conference via the eCourse which will be available 1 – 2 weeks after the conference.
Q: Is the content right for me?
A: You need to attend to see for yourself, what we can say though, is that we have sessions full of actionable content from the world's top experts.
Q: What if I have to work on Friday, can I see the "playback" later?
A: YES, you can! You'll be able to access 100% of the content after it airs, as well as having FULL access to the Hub Nation Digital eCourse that will be available a week or two after the conference ends, ALL included in your Full Access Ticket.
Q: Will I be able to connect with other attendees?
A: YES, you will be able to chat with other attendees throughout the conference. Also, we will have some incredible technology that allows us to host several "Virtual Networking" sessions, this is where our software will enable us with AI (artificial intelligence) to connect you to another person at the networking event for a short 3 min video chat if you want to connect further and exchange contact info you can do that by clicking 1 little button! After the 3 min chat, you'll be automatically connected to the next "match." This is a VERY powerful tool and, in many ways, is more effective and better than an in-person networking event!
Q: Will I be able to interact with the speakers?
A: YES, a few of our speakers will be offering time for people to connect with them inside the platform at various times, in addition, most of our speakers will also have live Q&A discussions where attendees can join and ask questions! Frankly, there is more interactivity in this environment than a traditional conference!
Q: Do you offer the ability to watch later, what if I can't attend any conference?
A: YES, you will have access to all the talks Q&A, sessions, digital content, and lifetime access to the eCourse after the event, so make sure and register now during the Early Bird Discount!
Q: I'm worried this will be lame and boring?
A: NOPE! Trust us, this will be a very dynamic and engaging interactive virtual experience. However, just like anything, you'll get out of it what you put into it! So it's best to really participate, connect with other attendees, and ask questions!
Q: Can I get a bulk discount for my church, small group, or company?
A: YES! Please reach out directly to chris@hubnation.global or just reply to this email with the specifics and we will work with you directly!
Q: I have a question that's NOT on this list of Questions!
A: GREAT, please reach out to chris@hubnation.global directly, and we'll get right back to you with an answer!