What the prophetic gift is.
What office of the prophet is.
What seer's and the seer realm is.
We're going to cover the spirit realm.
We are also going to cover the quantum realm.
We will have activations and apply what we are learning.
There is tons of grace to practice the prophetic.
Current translation of the Bible
Desire to learn about something amazing
Something to take notes
Print the PDF for each session (you can find that in the tab above the lesson) and follow along with the teaching.
What is the Prophetic?
There is a difference between having faith for something to breakthrough, to happen, come about, or change, and having a word of prophecy. 
Prophecy is more than just telling me if I'm going to have a new job offer, it's about telling me what the Lord is up to in my season and how to see Him in my opportunities. Psychics can tell me about future opportunities, but they can't help me see where Jesus is and what He is doing.
The word PROPHET means (Hebrew = Nabi) which means: Speaker of oracles, one who was actuated by a divine Spirit. 

SEERS: some prophets were also called SEERS (Hebrew = ra'ah) a seeing person, this denotes a person who actually sees what God is saying, not just hears.

The word PROPHECY means: (Hebrew= chazown) to see mentally; dream, see a vision, have a revelation; receive an oracle; to look at; to behold.

To PROPHESY means: (Hebrew = naba) not only signifies the action of foretelling events, but also means to pray and make supplication. The first time the word "Prophet" is found in scripture, it includes his responsibility for intercession (Gen 20:7). To prophesy also means "to bubble up" by the Spirit of God as opposed to false prophecy which means "to cook up" by one's own mind, soul or other spirit.

There are generally two types of ways to give words. 

Naba & Ra'ah:

happens when you see someone and insight begins to bubble up and/or you share with them what you have just seen. 

Chazown:

happens when you get a word for someone or a region that builds or unfolds throughout a period of time as you behold/ponder it.

There are at least 78 Prophets mentioned by name in scripture who all had different spheres of focus for their gift as well as having different spheres of authority.

Note: There is a difference between the Office of a Prophet and those who prophesy, which we will discuss in further detail later.
Anyone interested in learning more about the prophetic.
Students who wish to dig deeper into prophetic ministry.
Church leaders who want to have a deeper understanding of how the prophetic works from a Biblical perspective.
Bible teachers wondering how to explain the prophetic from scripture.
Believers with questions about how the prophetic works and why it's important for today.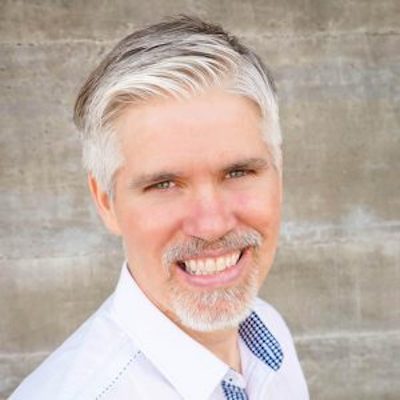 Bobby is a catalyst and thought leader who is encouraging and provoking the Church to put Apostolic feet to Prophetic hope. As a Senior Leader of Eagle Mountain, an Apostolic Resource Center in Bend Oregon, Bobby thrives in creating an atmosphere where powerful people can run together and partner with God to release Heaven On Earth.
About Instructor

Login
Accessing this session requires a login. Please enter your credentials below!