Who gives us authority

Does God test us for a position of authority

Why authority is needed now
Serving and submission open the door for a position of authority

The definition of power.

Biblical truths about women in roles of authority.
The Bible
Desire to learn about something amazing
Willingness to invest in yourself for 1 hour. 
We are entering into a time where the Body of Christ will be overwhelmed by the anointing of God and His presence. The door to a position of authority will open as we submit, serve, and give what we think is ours to those we serve. This takes a developed relationship with God and the decision to trust Him in all areas. God can test us in our submission by placing us in relationships with people who are hard to serve if He feels we aren't fully submitted. Don shares his journey in learning to submit, serve, and give what he thought was for himself in hard relationships. Don's testimony of the doors God opened for him because he learned through these experiences are very encouraging! 
All men want to be "King", very few want to be the guy scrubbing toilets. Don Potter talks about whatever position we are in we should not only do the best work but enter into it with authority and anointing of God in that position. Joseph, when he was in prison, was a great example of this! While a prisoner, falsely accused, he served the prison and received a position of authority within the prison. He had to trust that God had good plans for him whether he was in a pit, prison, or palace.
Don sheds light on mistranslations of certain Biblical passages that caused a prejudice against women to enter into the Body of Christ. This message that Don brings, not only unifies men and women's roles under Christ, it brings freedom, and is also supported throughout scripture. 
Topics included in this course:
Why authority is important to have right now.

King Saul & King David, learning from their examples.

Prejudice Against Women in Authority
Quote for the Course: There is power in the words that we use. Being positive all the time isn't the solution. The solution Don says is, "I trust what Jesus said, I believe what He said, and I'm functioning based on that."
Anyone wanting to learn more about authority.
Students who wish to dig deeper into what authority really is.
Church leaders who oversee equipping their body with the authority that God has given them to walk in. 
Bible teachers wondering how to explain authority.
Believers with questions about how authority affects their lives on a daily basis.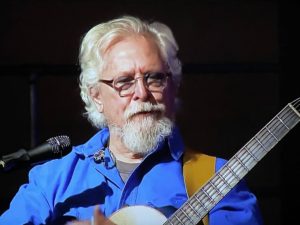 Don Potter
Don Potter teaches out of his strong passion for the kingdom of God and our need to be born again, AGAIN. He draws from his intimate time with the Lord to impart revelation and truth to the body of Christ. Don is a lifelong guitarist, songwriter, singer, and musical forerunner who has journeyed through concert stages, studios, and churches, and is a respected and sought-after worship leader. He also has a heart to see musicians released, both in the church and in the world, seeing their gifts and talents used with excellence while being led by the Holy Spirit.
About Instructor

Login
Accessing this session requires a login. Please enter your credentials below!