The meaning of the word "Jezebel"

She spread anti-anonomism and it influenced several cults at the time.

She changed the meaning of the law to suit the pressure of the day we are living in right now.
Lightly esteem, means to curse God, Malachi 3:16

It's fine to agree to disagree with each other, but not with God. 

When our opinions trump God's will, God's way, we are denying Christ/God.
The Bible
Desire to learn about something amazing
Willingness to invest in yourself for 1 hour. 
In today's culture most Christians have been taught or have at one time heard about "Jezebel". This evil queen from the old testament, is now a name for a spirit who wrecks havoc in the church. However, do we really understand what "Jezebel" means and the different forms it can take in our modern day? 
Don Potter has researched and received revelation on what "Jezebel" means in today's culture. Also, what forms it can take that will surprise you. It's so important for us to understand this topic as we, the church body, are awakened to the call and purposes God has for us to help shape and lead culture on Earth as it is in Heaven. 
How do we relate to God today when we haven't just experienced the fire on the altar like Elijah did, the pillars of smoke and fire like the Israelites did, the waters of the Red Sea parting, or the walls of Jericho falling. These events spread to all the people in the surrounding regions and impacted culture dramatically! Today, we hear stories about miracles and look for shapes in the clouds. We call people friends who are really our acquaintances. Have we lost the fear of the Lord. The love and respect for who God is because we think it's harder to see His power these days? Do we lightly esteem Him? Do we assume a deeper relationship with Him than He feels with us? 
Don shares his journey and growth process as the Lord has been speaking to him about these subjects. These are great places to check our heart and make sure we are in alignment with God. We can be perfected in love and move forward into what we are called to with purity, integrity, and wisdom and bring to Earth the culture of Heaven.
Anyone interested in studying what Jezebel means in today's culture.
Students who wish to dig deeper into alignment with God.
Church leaders who lead others into alignment with God and deal with the challenges of this in ministry.
Bible teachers digging deeper into the topic of Jezebel.
Believers with questions about how Jezebel can influence their lives and relationship with God.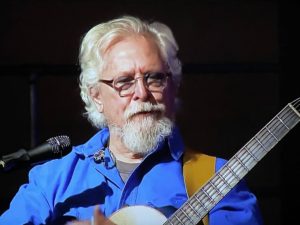 Don Potter
Don Potter teaches out of his strong passion for the kingdom of God and our need to be born again, AGAIN. He draws from his intimate time with the Lord to impart revelation and truth to the body of Christ. Don is a lifelong guitarist, songwriter, singer, and musical forerunner who has journeyed through concert stages, studios, and churches, and is a respected and sought-after worship leader. He also has a heart to see musicians released, both in the church and in the world, seeing their gifts and talents used with excellence while being led by the Holy Spirit.
About Instructor

Login
Accessing this session requires a login. Please enter your credentials below!