Get Started
This course is currently closed
IMPORTANT: Before you begin your course sessions below, you will need to download and save the attached Focus Life Institute interactive document that you will be using to answer the questions within this course. This document will provide you with a complete portfolio of this course that can be used as a personal reference, a discussion with others or can be handed in as an assignment based on your specific circumstances. Please make sure you remember where you saved your document and keep it open as you will be filling the document out after each individual session in this course.

[uo_expiration_in]
---
How To Find Life's Direction
---
Our Finding Life's Direction e-course will provide you with a process to get focused on your career path to be prepared for your future
The e-Course Curriculum Package is An All-inclusive Development Tool with Videos, Note-taking Ability and Exams and includes the following:
Personality – Understanding what motivates self and others
We use the DISC behavioral assessment system to identify those traits and qualities that shape our behavior and personality.  Using that information we guide you through practical application examples for daily life, career and work.
Creating a Vision Statement
Vision is where you are going in life. Many people do not take the time to identify where they want to go based on their interests, abilities, & personality.  You will revisit your vision statement at the end of the course. At that time you will have an opportunity to rewrite your vision based upon the learning that you obtain from our course.
Passion—What Motivates Me Most?
We identify your passion areas! Extracurricular activities are a critical component of your passions that can be beneficial for advancing in post- secondary education.
Placement – Identifying Your Sphere of Influence
This session provides a vocational profile to identify your sphere of influence. The profile helps you identify the following cultural spheres – Business, education, government, media, family, religion, arts and entertainment.
Profession – Discovering a Career Pathway
This e-course includes a personal analysis of the DISC Focus Behavioral Style profile and descriptions of the 16 career clusters. The tool then matches a focus style with specific occupations in the 16 Career Clusters and Tech Prep (2 Year Degrees) that helps save time and money in a career choice. In addition, it offers ways to gain real world experience so you can secure that perfect job.
Peak Performance – Process for Fulfillment
By creating objectives, goals, strategies and measures, you can gain personal fulfillment and greater levels of achievement.
The end result is an action plan to achieve your dream and fulfill your destiny!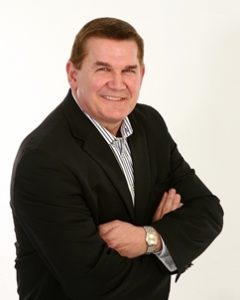 Ed Turose
Utilizing the gift of exhortation and empowerment, Dr. Ed's heart is to see individuals to be equipped, trained and mentored to impact and influence society to advance the Kingdom of God.  
Dr. Ed Turose has over 40 plus years of leadership and business experience as a people manager, trainer, consultant and strategic planner for two Fortune 500 Companies, Unilever, as a manager for 10 years and for the past 27 years with The Coca-Cola Company before retiring in June 2017 to focus on his new assignment. 
He is the President of The Focus Life Institute LLC. Dr. Turose is known as "The Focus Coach" and has authored 3 books, multiple educational development tools and marketplace resources. The Focus Life Institute cause is to educate, equip and empower individuals to focus on identifying their personal calling and assignment in life, achieving their purpose and fulfilling their destiny! 
His practical and proven development tools meet the needs of all ages by helping them to:
develop personal focus to identify and reduce distractions to fulfill their God given assignment in life 

stir and cultivate motivation for identifying career and spheres of influence in society

equip and train the essentials skills needed to impact the marketplace

identify entrepreneurs to innovate and create solutions to finance the Kingdom of God 
He received his Doctorate of Divinity from Tabernacle Bible School in Tampa, FL. and his B.S.B.A. degree in business and economics from Geneva College, Beaver Falls. PA. Dr. Turose and his wife, Cindy, serve as elders and servant leaders in their local church. Ed is the President of the Christian Chamber of Commerce of Western, PA and an adjunct Professor at Geneva College, Beaver Falls, PA. 
About Instructor
Login
Accessing this course requires a login. Please enter your credentials below!