Isaiah 9:7 is a movement of people actively increasing God's government in their city and nation. 
Session one of this conference begins with our foundation and understanding the things that need to be in order before we start.
In session two, you will hear testimonies from an apostolic team, testimony of aligning a city with God's will, along with a variety of other important city focused subjects you won't want to miss from Hany Soryal, Dr. Frank Wright, and Ford Taylor!
Session three deals with topics on a state level. Aamon Ross introduces an incredible resource through his Kingdom in Politics course for those wanting to get into government. As well as introducing and interviewing our surprise guest!
We also have Denise Gitsham, Pastor Dave Huizenga, and a Q & A with Aamon Ross.
Session four's focus is on the nations. This is where we dive deep into increasing God's government in the nations. Our guests are Gene Bailey and Jason Smith from Flashpoint, we have a prophetic time of ministry for everyone watching or who will watch in the future, and a Q & A with the Isaiah 9:7 (National) Team and how God brought us together.
Desire to partner with God in increasing His government in your city and nation.
Love for your city and nation, the people in it, and what God has called and purposed it for.
The heart posture where unity is a key focus and we live in a culture of honor with each other. 
Please take notes and answer the interaction questions as if you were attending live. This is a valuable tool for God to speak to you.
Welcome to Isaiah 9:7 Event eCourse
Join with us as we gather together to Increase God's Government in Your City and Nation
 God is doing NEW things in government. This is not a thought conference. This is an action conference. Be ready to IMPLEMENT these new things in your city and nation now. You will be equipped to have AUTHORITY in spiritual government and physical government. God is moving in government more than ever! Are you ready?
Please go to Isaiah97.com and purchase the textbook and the ecourse – Steve Wilson – Equipping Apostolic teams. These resources along with this conference are valuable resources to equip you and accelerate you in increasing God's government in your city and nation! 
Attendee's will come away with a strong understanding of what is needed in the foundational process before beginning and be given many resources within this conference to draw from to go deeper:
Until the end of December 2021 you will have a free link to the Isaiah 9:7 textbook.
At the beginning of 2022 we highly recommend purchasing the textbook to go even deeper, it is available on the Isaiah97.com website.
The eCourse – Steve Wilson – Equipping Apostolic teams is an important place to start after, during, or before watching this conference. You can find that on the Kingdomlearning.life platform or on Isaiah97.com.
Also there is an app available that connects us as a community and much much more! Also referenced in the fourth session of this conference.
Most importantly, this conference is just as valuable in the years to come as if it were live!
This course contains incredible deep content that is inspiring, practical, and applicable. Our speakers were very intentional to present information that would help you understand not only their journey but made it accessible for us to step out ourselves. The prophetic ministry in session four was general and specific, as well as timeless in that God planned it for when you would hear it.
Anyone interested in partnering with God to increase His government in their city and nation.
You don't have to have a government seat to be a part of increasing God's government!
Anyone in the prayer movement who feels called to war-room strategies, declarations, and having authority in the spirit realm.
Dad's and Mom's who's kids have governmental anointing.
Believers with questions about how their life fits into being a "World Changer."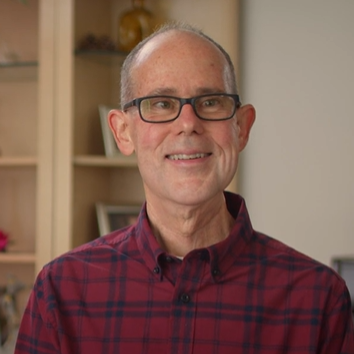 Steve Wilson
In 2004 God called Steve into government. Ten years later God asked Steve what he was doing to have authority in his city. Steve did not have  an answer. God did. God not only moved Steve into a leadership role in the small municipality, God also did something new. God introduced Steve to apostolic teams. Since then, Steve has been involved with apostolic teams at the city,  state and federal levels. Out of this assignment came a new movement called Isaiah 9:7. 
The Need 
According to the Corruption Perceptions Index over two thirds of the world's nations are  considered corrupt in their public sector. This means we are not ready for Jesus to come back  to judge our cities and nations. This is the need set before us. 
The Solution 
Jesus provides us with a solution. He called, trained, and sent small groups of people for the  specific purpose of bringing His Kingdom into cities and nations. The Isaiah 9:7 Movement calls  these groups apostolic teams. They seek God's will for the city and align the city with God's will. 
The Vision 
The vision of the Isaiah 9:7 Movement is to increase God's government in your city and nation.  
The Mission 
The mission of the Isaiah 9:7 Movement is to equip apostolic teams in every city and nation. 
The Strategies 
God has provided four strategies to accomplish His vision and mission for Isaiah 9:7. 
Equip apostolic teams with a textbook, teaching videos and networking.

 Align apostolic teams with the best spiritual training. 

Align individuals with the best training for applied government including economics,  public debate and constitutions. 

Align individuals with the best online platform to exchange ideas about government.
About Instructor

Login
Accessing this session requires a login. Please enter your credentials below!