Being led by Holy Spirit can lead you into divine encounters.

Is it a coincidence or is it God?

God is not subject to any natural law.

God's voice can sound like our thoughts.
Do angels look like people?

You can stumble into the will of God.

Divine Protection
Current translation of the Bible.
Desire to learn about something amazing.
Willingness to invest in yourself for 1 hour. 
Have you ever wondered how people have miraculous events in their lives, divine protection, spiritual encounters, and divine encounters with others? Steve shares so many examples in his life in an amazing fun filled adventurous way.
Steve Shultz does a wonderful job leading us through his process of hearing/walking with Holy Spirit into divine encounters and the prophetic! This is a powerful micro course where we can learn a different way to encounter the spirit realm in everyday life. I love this lead into one of the stories he shares, "Let's talk about angels. I didn't see them with halos and wings and glowing. I was at an intersection, there was a bag lady with a shopping cart…" The rest of the story is in lesson 3 and it is great!
This course is really encouraging to lean in and trust the Lord in our everyday lives to open doors and lead us to to be in the right place at the right time. When we can be willing to open up to the people around us and enter into conversations we may find out extraordinary things! This is very evident in lessons 2,3,4, and 5! Here is another sneak peek, this one is from lesson 2, "I took another flight looking for my aisle seat and I took the first one I could find and sat near this nice chinese couple. We found out our father's were playmates when they were little." 
We highly recommend this course, especially if you are exploring how to be led by Holy Spirit in your everyday life. Or if you just want to hear amazing testimonies of the awesome things God does in people's lives! 
Anyone interested in studying a different way God talks to someone.
People who want to know more about Steve Shultz and what God is doing through him.
Believers with questions about how to recognize God's movement in your life.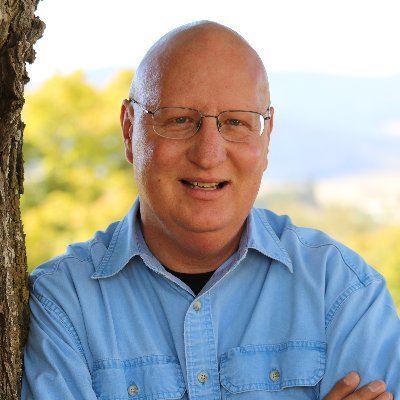 Back in the early 1990's, while still working in the business world — BEFORE the words "Internet" or "World Wide Web" were being used by the average consumer, I was given a word by a prophet in Texas. He said to me, "You will be connecting the prophets by computer." I thought, "What's that about? Nothing like that is happening now. Not even anything close." I had experienced some prophetic dreams and had given one or two prophetic words but not much more than that. Over time, the Lord began to put me more and more into the prophetic "stream" and my prophesying started being increased. I began to take prophetic courses, and was trained through CI (Christian International out of Florida) headed up by Bishop Bill Hamon; however, I am not the same Steve Shultz who was on staff at CI.
Then I thought, I wonder if I could make a list of all my friends? So I read up on it and made my one-time list of 30 friends and sent the first LIST out, hoping my friends would enjoy getting some encouraging prophetic words. The next day an email arrived with a request: "Subscribe please." "Subscribe?" I thought. "What's that about?" Of course, I'd forgotten the word from years earlier that I'd connect the prophets by computer. So I subscribed that person. Then the next day I received another one and then another one. As of today, there are over 240,000 subscribers and since 1997 that is what we have been doing through Elijahlist.com and other media platforms.
About Instructor

Login
Accessing this session requires a login. Please enter your credentials below!