How and why to live in certainty in uncertain times.
Practical and applicable steps to walk in Certainty.
Technological advances that we will not only need to be aware of but also will need to know God's strategy in how to deal with.
Practical application of the scripture to walking out certainty in your life.

Many ways this will change your life and the ways you minister.

What God is speaking to the body at this time to prepare to live Heaven culture on Earth for what is coming.
Purchase the replay.
Desire to learn about something amazing.
Willingness to invest in yourself for 6 hours. 
With all the worldly second heaven uncertainty floating around, how can we change culture around us by standing firm in third Heaven certainty. Bobby Haaby, Chris Behnke, Dave Yarnes, and Dave Hodgson address these issues from multiple points. They go deep, practical, and give us actionable steps to identify and live in certainty and truth in such a way that we then lead culture around us.
Be prepared to encounter God throughout these sessions and experience breakthrough, healing, and the strength of certainty. You'll want to take notes and be prepared to write down personal declarations over yourself, family, friends, and your sphere of influence. This is a powerful and strategic summit that will equip you to walk in greater realms of freedom.
Anyone interested in growing in certainty of what God's assignment is in their life.
Students who wish to dig deeper into what living in certainty  really is and why it is vital now.
Church leaders who are experiencing shaking and need strength and strategy for what's ahead.
Bible teachers wondering how to walk in the certainty of our faith and the season we are in.
Believers with questions about all the things going on in the world from God's perspective and how it affects their lives on a daily basis.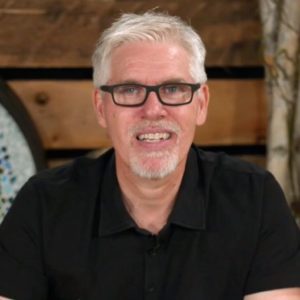 Bobby Haaby
Bobby is a catalyst and thought leader who is encouraging and provoking the Church to put Apostolic feet to Prophetic hope. As a Senior Leader of Eagle Mountain, an Apostolic Resource Center in Bend Oregon, Bobby thrives in creating an atmosphere where powerful people can run together and partner with God to release Heaven On Earth.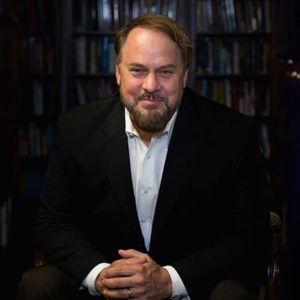 Dave Yarnes
Dave Yarnes represents a unique voice in business today. He has been a serial entrepreneur for the last 30 years, starting or owning businesses such as award-winning hotels and restaurants, a nationally chartered bank, and a performing arts center. His range of experience and depth of knowledge is in high demand as an executive coach, consultant, and keynote speaker. Dave's humor, candor, and spiritual insight paints a picture of business that is not often seen.
Dave has been a private investor whose diversified portfolio has held ownership, equity or management concerns while developing and funding ventures in a vast range of fields. His philanthropic pursuits carry as much diversity as his working career which include developing micro-financing and emerging world initiatives for housing, education, health care, and poverty relief efforts in India, Africa and South America. Dave continues to make personal investments in emerging foreign companies that have a humanitarian thrust.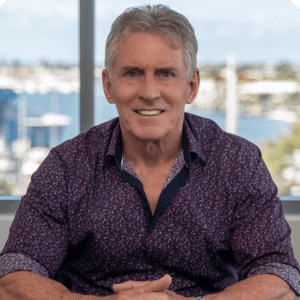 Dave Hodgson
Dave grew up in Africa during the turbulent '60s and '70s. He was conscripted into the Rhodesian Army and joined the SAS. He fought behind enemy lines against two armies, across three countries, for four years. Thereafter, Dave joined the highly secretive Selous Scouts and fought undercover with that unit and served as a Tracking and Survival Instructor for a further four years. He left the Special Forces and fought as a mercenary for two years. Forced to leave Zimbabwe and stateless, Dave became a commercial saturation diver in the oil fields of South East Asia and Japan.
Eventually he immigrated to Australia, where he came to know the Lord Jesus during an amazing encounter with the Lord at a Reinhart Bonnke crusade.
Dave is the Founder and Managing Director of the Australian based Paladin Group of Companies, now valued in excess of $1.2 billion. Paladin has interests in Mining, Energy, Telco Construction, IT, Health and Fitness, and Investment Banking, and has businesses in 9 countries.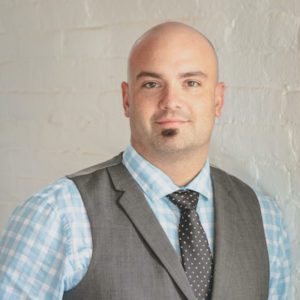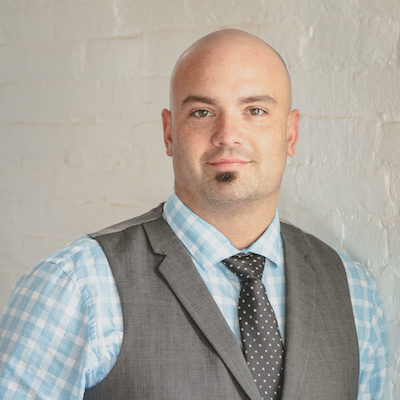 Chris Behnke
Chris Behnke is a serial entrepreneur for the last 20 years in the entertainment, software, and digital education space. He has over 20 years of executive management experience with public, private, and non-profit companies. Chris and Prudence developed the Human Nexus and God Designed Workshops over the last 15 years. He is currently the CEO of Tenacious Pursuit Global with companies in Health, Fitness, & Education verticals. Chris is also the founder and CEO of Kingdom Learning, a Kingdom based digital education platform launched in 2020.
About Instructor

Login
Accessing this session requires a login. Please enter your credentials below!