How to bring alignment to your spirit, soul, and body.
Wisdom from Christine's intimate journey in relationship with the Lord and what she has learned along the way.
Many ways this will change your life and the ways you minister.
The Bible
Desire to learn about something amazing
Willingness to invest in yourself for 1 and a 1/2 hours. 
Christine Potter shared from her years of growth and wisdom about living from your spirit instead of primarily from your soul. Instead she learned to live from a place of unity where her soul, spirit, and body were lovingly invited into a partnership with Holy Spirit.  Coming to a relationship with Jesus later on in life, Christine recounts her journey of learning how to live from her new nature as referred to in Romans chapter 8.
"Instead of commanding your soul and being bossy, be kind to your soul, give an invitation. Establish a trust relationship. They need to be connected. I invited them to interface and they began to partner with my spirit and then the same with my body. Then I began to feel differently as I began to do this daily." 
– Christine Potter
Anyone can grow and be nourished in the love and wisdom Christine shares.
Students who are learning about the soul, spirit, and body and how they interact.
Families will benefit from the alignment of soul, spirit, and body as it impacts emotional, physical, and spiritual health.
Leaders will learn how these areas can impact themselves and the people they interact with.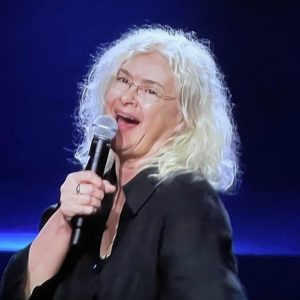 Christine Potter
Christine Potter is most recognized for her prophetic intercession with musician husband, Don Potter. She defines her prophetic intercession as a life surrendered; spirit, soul and body, allowing Holy Spirit to flow through her giving demonstration as He pleases. This intercession may manifest as actions of movement, song, or teaching in a style that is uniquely her own. These actions bring an atmosphere of liberty that makes space for others to unashamed-ably be more fully who He made them to be. 
About Instructor
Login
Accessing this course requires a login. Please enter your credentials below!