Dave's struggle to bring the Bible into the Marketplace and the revelations he received through studying scripture.

How the account of Noah releasing the animals (all the wealth of the world) from the ark, impacted the land from the curse it was under.
How we take God's model of economics and bring it into today's current culture.

A strategy that Jesus used to deal with the corrupt economic situation of that time and how it applies today.
Current translation of the Bible
Desire to learn about something amazing
Willingness to invest in yourself for 1 hours. 
When Dave Hodgson became a Christian in 1987 he struggled because what he saw being taught in the church wasn't being manifested into the marketplace.  So, he began a search through scripture to gain understanding of a Godly model of economics in the marketplace.  In order to do this, Dave had to enter into the culture of biblical times and empty his mind of all his previous teachings to see clearly what the Bible was saying.  This led him to some amazing discoveries starting with Cain and Abel, then leading to Noah and the Ark, and then examples of Boaz. After this Dave studied Jesus.  What did Jesus do and what motivated Him?  Dave's eyes were opened to the corruption of the temple leaders and how that had affected the region.  Then Jesus' strategy was revealed to Dave as he studied how when Jesus told the temple leaders to repent and change their ways  didn't work.  This course is eye opening in how to apply Biblical models into today's marketplace.
What You'll Learn :
To identify what corruption looks and acts like.

How to identify God's strategies for today's marketplace.

How to create a sustainable economic model.
God's model for economics is made accessible to be applied to today's economic culture. Learn Godly strategies that are successful in today's marketplace.
Anyone interested in God's economic system.
Businessmen and women who want to grow and run their business's God's way.
Church leaders who want to partner with business people.
Believers who want to grow in their understanding of Kingdom Business.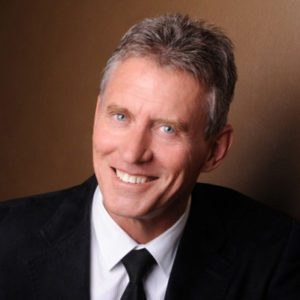 Dave Hodgson
Dave grew up in Africa during the turbulent '60s and '70s. He was conscripted into the Rhodesian Army and joined the SAS. He fought behind enemy lines against two armies, across three countries, for four years. Thereafter, Dave joined the highly secretive Selous Scouts and fought undercover with that unit and served as a Tracking and Survival Instructor for a further four years. He left the Special Forces and fought as a mercenary for two years. Forced to leave Zimbabwe and stateless, Dave became a commercial saturation diver in the oil fields of South East Asia and Japan.
About Instructor

Login
Accessing this session requires a login. Please enter your credentials below!