The process of seeking first the kingdom of God and His righteousness.

Kingdom perspective for both people to prosper in a transaction.

What does it look like for both people to win in a transaction?
How perseverance in what God has said to do, will lead to breakthrough.

The importance of prioritizing what matters most to you without letting it slip in the day to day, week to week activities.
Current translation of the Bible
Desire to learn about something amazing
Willingness to invest in yourself for 55min. 
 Simple and profound truths are all throughout the Bible.  How do we find the transformative revelation hidden within scripture?  Dave Yarnes gives four different examples of simple truths spoken of in the Bible and the profound revelation God gave Him.  These revelations came through, "spending time with God," says Dave.  Oftentimes, these simple concepts are hard to follow but as we spend time with God, He leads us to greater revelation which then gives the opportunity to experience great transformation and breakthroughs in life.  Dave shares great encouragement and revelation to help us persevere in the face of adversity in this very timely micro course.  If you love to take notes get your pen and paper out there is a lot here in this micro course.
Anyone interested in learning what Kingdom Culture is.
Students who wish to dig deeper living a culture of honor.
Church leaders who hope to apply Jesus' life, teachings, and parables to the joys and challenges of ministry.
Believers with questions about how they are created in the image of God and how to apply that truth.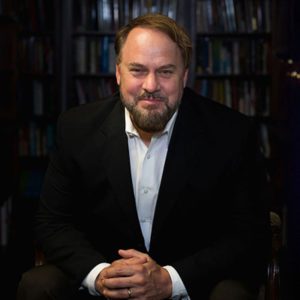 Dave Yarnes
Dave Yarnes represents a unique voice in business today. He has been a serial entrepreneur for the last 30 years, starting or owning businesses such as award-winning hotels and restaurants, a nationally chartered bank, and a performing arts center. His range of experience and depth of knowledge is in high demand as an executive coach, consultant, and keynote speaker. Dave's humor, candor, and spiritual insight paints a picture of business that is not often seen.
About Instructor

Login
Accessing this session requires a login. Please enter your credentials below!