Is it God's will to heal?
Who can receive healing.
Do I have to be in-person to get healing?
Practical application of the scripture to walking out healing.

Many ways this will change your life and the ways you minister.

What God is speaking to the body at this time to prepare for as the body, soul, and spirit become whole. 
Purchase the replay.
Desire to learn about something amazing.
Willingness to invest in yourself for 6 hours. 
This digital-only event will bring together some of the leading voices in the world of supernatural healing, including Charles Ndifon, Bobby Haaby, Brent Borthwick, Robin Stover, and Martha Mendez.
Each speaker will share their unique insights and experiences, offering you an unparalleled journey into the depths of healing beyond what the physical realm can provide.
Beyond the enlightening talks and presentations, our digital summit will be a fully interactive experience. You'll have several ministry opportunities and a chance to actively engage with our expert panel of speakers and the wider community. This content is outside of time constraints. The Lord knows who will watch and when and specifically will minister to you as you watch.
Anyone interested in healing.
Students who wish to dig deeper into what healing really is.
Church leaders who are experiencing healing or are going after healing.
Bible teachers wondering how to explain healing and the season we are in.
Believers with questions about healing and how it affects their lives on a daily basis.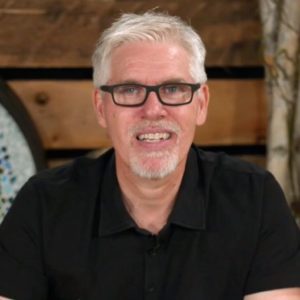 Bobby Haaby
Bobby is a catalyst and thought leader who is encouraging and provoking the Church to put Apostolic feet to Prophetic hope. As a Senior Leader of Eagle Mountain, an Apostolic Resource Center in Bend Oregon, Bobby thrives in creating an atmosphere where powerful people can run together and partner with God to release Heaven On Earth.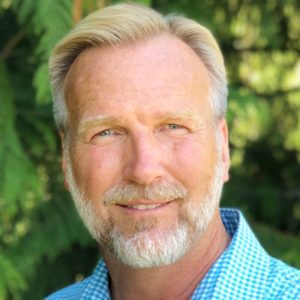 Brent Bothwick
He has ministered prophetically in over 45 countries of the world; often with supernatural visions that release God's glory and power with signs and wonders impacting the lives of many people. Brent and his wife Sharon are the founders of Windword Ministries and the senior leaders of Windword church.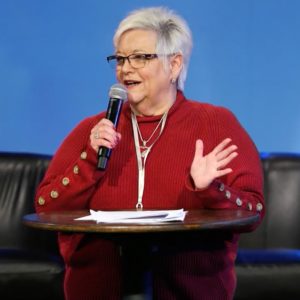 Robin Stover
Robin spent most of her life in California where she raised her three sons Justin, Jason, and Matthew. She is now living and ministering in Bend, Oregon with her best friend Martha Mendez.
Robin's sons live on the California Central Coast with their beautiful wives Tarah, Kandie and Tiffany. She has four grandchildren, Hailey 23, Isabella 12, Colton 11, and Cameron 10, who are her true joy and delight. She loves every chance she has to visit them in California
Serving the Lord in ministry for these past 24 years has taken Robin all over the world. She loves to teach God's Word and to lead people into intimacy with the Lord through hearing His voice, prayer, and worship. Her passion is to see the Body of Christ healed, delivered and set free in order to walk in their calling and destiny.
Heaven's Garden Ministry's name was birthed out of Robin and Martha's love of gardening and how each one of us is a seed planted, watered and showered with rain and Sonshine in order to produce fruit for Gods' Kingdom.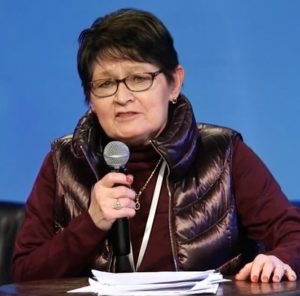 Martha Mendez
Martha was born in Mexico and migrated to the United State as a little girl. Her father, mother and four siblings settled in Northern California. She was raised in an agricultural community and attended school, and later graduated with a degree in physical education from Cal Poly, San Luis Obispo. Martha spent eight years as the head athletic trainer at Hancock College in Santa Maria and went on to work in outpatient physical therapy for ten years.
In 2000, while attending the San Luis Vineyard Church, the Lord called Martha into full-time ministry. She has a passion to see the body of Christ healed and walking in their callings and destiny. Martha spends hours every day and night in prayer and intercession.
In 2001, Martha joined with her friend Robin Stover in forming Heaven's Garden Ministry. These two women have ministered all over the world and have a passion to see the Bride of Christ walking in wholeness and intimacy with Jesus.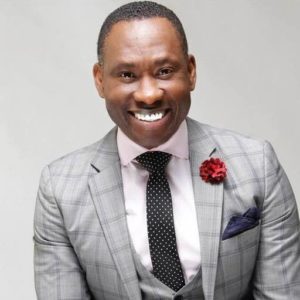 Charles Ndifon
With a ministry spanning over thirty years, Dr. Charles Ndifon impacted over 88 nations with the Gospel of Jesus Christ. The uplifting message that he carries has ministered love and healing to a hurting world. His insight into the realities and power of the Gospel makes the Word of God come alive to the hearers.
Known as the Apostle of Love, his ministry cuts across ethnic, political and language barriers. He is a well sought after speaker, and his renowned miracle ministry has transformed the lives of millions around the world.
He is the host of the "Adventures In Miracles" television program, author or over 52 books, a philanthropist, a pastor of pastors. With a background of engineering, computer science and business administration, he is a well-known business strategist and consultant to major businesses all over the world.
He has been the subject of many documentaries and television programs around the world. Books and newspaper articles have been written about this dynamic man of God and his ministry. One of the most well-known books written about Dr. Ndifon is "The God of Miracles" by a Danish journalist, who followed him around and faithfully recorded all the miracles that took place during his ministry in Denmark.
About Instructor

Login
Accessing this session requires a login. Please enter your credentials below!