Entertaining history snippets of guitars.

Picks and why they are important to your tone.

Helpful book resources.
Guitar makers

Relationship with your guitar to be a storyteller.

Interviews with Preston Thompson, Will McFarlane, and Keith Medley and their journeys with the guitar.
Interest in guitars.
Desire to learn about something amazing
Willingness to invest in yourself for 1 hour. 
Ray Hughes passion and knowledge for guitars is very evident in this wonderful course.  This is an incredible treat for anyone wanting to learn more than just how to play a guitar. Your relationship with your instrument is validated and shared with Ray as he talks about his various guitars that have become like friends. His snippets of conversational history throughout this series are wonderfully entertaining and informative. Ray shares many wonderful books he's found helpful through his journey as a guitarist, as well as introducing us to some wonderful friends. We even get to 
A conversational approach to guitars with Ray Hughes. "These are extensions of your expressions of creativity if you're a songwriter or guitar player." Ray shares so many entertaining pieces of guitar history, great books he's found, a wealth of information from his journey and experiences, different picks, interviews, and so much more! Ray's view on picks, "Go on an exploration, a discovery, and find the pick that makes your guitar awaken the greater emotional response in you when you play it."
Anyone interested in studying the history of guitars.
Students who wish to dig deeper into everything about guitars.
People who love good stories and information!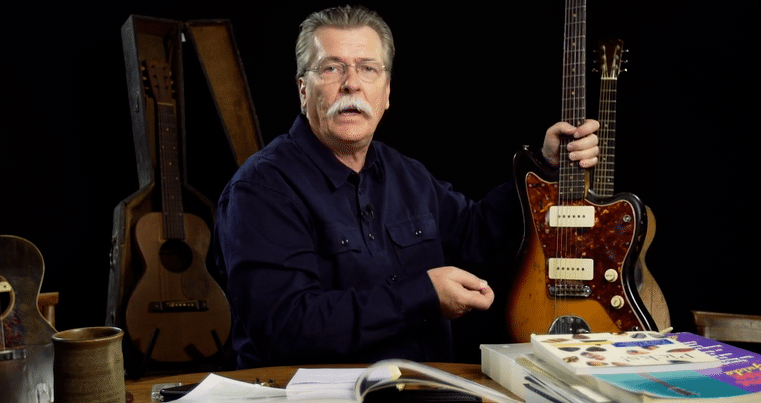 Ray Hughes
Ray Hughes lives within earshot of the Singing River near Muscle Shoals, Alabama. He has traveled the world for over 50 years as an author, storyteller, songwriter, and poet. He is a sought after public speaker and is passionate about creativity and training creative people. He is also passionate about biscuits, old guitars, and looking gift horses in the mouth (but not necessarily in that order).
About Instructor

Login
Accessing this session requires a login. Please enter your credentials below!