How to Run with Powerful People.

The Need for Emotionally Healthy Spirituality.

What is an Apostolic Resource Center?

How to Create Heaven Culture.

What Are the Ways God Speaks?
Why is Honor so Important?

How to Gain the Nations.

What Part Does Innovation Play?

How to Have Structure and Holy Spirit Flow.
The Bible
Desire to learn about something amazing
Willingness to invest in yourself for 1 hour a week.

Reading: Two Trees in the Garden by Rick Joyner

Reading: The Path by Rick Joyner
This first block for year one is to introduce you to the culture and language of Eagle Mountain.  While this course was specifically filmed to reflect Eagle Mountain's culture and language it is a great course for anyone wanting to establish heaven culture where they are.  Our desire is that parents with small children and people from all over can take this course at their own pace in their home.  This is just one more way to help us all grow together in this season as much as we are able.
It's our goal through this course to give you a very powerful understanding as well as simple and practical tools to develop your emotionally healthy spirituality with the Lord into a place of honor and intimacy.  Our lives should reflect the glory of God and emotionally healthy spirituality is an important part of this process.
Topics Covered:
Culture and language you will hear at Eagle Mountain.

What is an Apostolic Resource Center.

Powerful people who run together.

The 7 C's and their importance in gaining the nations.

Emotional and spiritual health.

Knowing and owning your process.

Lifestyle of learning.

Developing beyond being managed.

A team of teams.

Operation We

and much much more…
Anyone interested in studying how to be a leader in a culture of Heaven.
Students who wish to dig deeper into what leadership looks like in a culture of honor.
Church leaders who want to train their teams.
Believers with questions about how to lead with honor in their lives on a daily basis.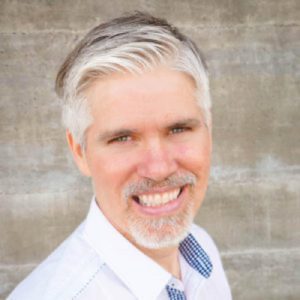 Bobby Haaby
Bobby is a catalyst and thought leader who is encouraging and provoking the Church to put Apostolic feet to Prophetic hope. As a Senior Leader of Eagle Mountain, an Apostolic Resource Center in Bend Oregon, Bobby thrives in creating an atmosphere where powerful people can run together and partner with God to release Heaven On Earth.
About Instructor

Login
Accessing this course requires a login. Please enter your credentials below!