Description
Restore: Government / Economy
This event eCourse is hosted by Johnny and Elizabeth Enlow and Rise.
We will have multiple fast-paced RISE Talks and several keynote speakers who are pioneers and experts in their arenas. 
Our goal: is to provide strategy, encouragement, and practical examples of what it looks like to partner with God and make a difference in these two specific areas of culture. Speakers will be announced one month prior to the event.
---
What would Government and Economy look like with you in it, from a kingdom perspective, and in your nation?
Come and listen to the men and women who have been the forerunners in these mountains to see what is needed and how you can get involved.
Johnny

and Elizabeth Enlow

Johnny and Elizabeth Enlow are social reformers at heart, as well as international speakers and authors. They are spiritual mentors to many in Media, Arts and Entertainment, Government, Family, Religion, Economy, and Education. 

 
Ed left full-time active duty in the Marines to speak, write, and share a message that will change the world. Ed's clients range from small startups to multi-million dollar – multi-national organizations and include CEOs, founders, political leaders, sports teams, national universities, Hollywood stars, and one of the contestants on Season #1 of Donald Trump's The Apprentice.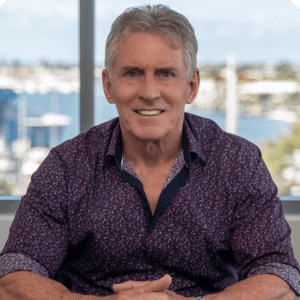 Dave Hodgson
INFILRATE TO REMEDIATE
Dave is the Founder and Managing Director of the Australian based Paladin Group of Companies, now valued in excess of $1.2 billion. Paladin has interests in Mining, Energy, Telco Construction, IT, Health and Fitness, and Investment Banking, and has businesses in 9 countries.
In 2007, Dave founded Kingdom Investors, a marketplace ministry which has spread around Australia and Overseas. KI is using its vast marketplace experience to teach Christian businesspeople to multiply their incomes and their influence to be part of a strategic vision to create the world's first "Sheep Nations", as portrayed by Jesus in Matthew 25.Dave is a sought-after speaker whose lectures are presented at conferences, seminars, business groups, churches, universities, radio, television, and at economic summits all over the world. Dave teaches how he learnt to do, God's will and God's way, which resulted in a meteoric rise from having no assets and $76,000 worth of credit card debt, to owning a $100 million business in two years and seven months. In 2020, Dave delivered 144 lectures on 6 continents.
Dave has been married to Merlene for 37 years, they have five adult "children", nine grandchildren, and one great granddaughter. Dave has attended Empower Church on the Sunshine Coast in Australia for over 19 years.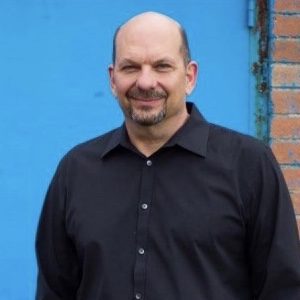 Randy Skinner
Navigating Godly Public Policy in Progressive Cities
Randy H Skinner has spent over 50 years engaged in public policy via campaigns, civic engagement and political appointments by mayors of some of the nation's largest cities, and by Gov. Greg Abbott of Texas. He has served on the national level impacting public policy with the U.S. Justice Department, United States Department of Agriculture (USDA), U.S. Dept. Health and Human Services (HHS), U.S. Dept of Housing Urban Development (HUD), and The White House Faith Based Office. He was appointed by both Republican and Democratic mayors of Dallas, Texas to oversee ethical reform to end corruption in the nation's 9th largest city. He was appointed by Texas Gov Greg Abbott (R) along with seven other Texans to oversee federal funds distributed for social causes, including Hurricane Harvey Relief to rebuild coastal communities. Skinner helped navigate federal, state, and local governments in the relocation of an historical black community in one of the nation's largest ports. He has helped develop local and national public policy on urban development and helped transform the 11th poorest zip code in the nation and one of the most violent to the safest w $4B of development. He is also noted for his public policy work in homelessness, placing 2000 homeless in treatment and housing, and his creation of free market solutions to hunger, consulting w some of the nation's largest food banks. Skinner is a problem solver with free market solutions. He is currently active in public policy and urban development in Dallas, West Palm Beach, FL., and St. Louis, MO.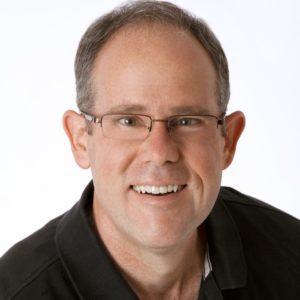 Steve Wilson
History and Future of God's Government on Earth
Steve is the Founder of the Isaiah 9:7 Movement. This movement consists of growing and faith filled Christians who are passionate about "Increasing God's Government in Their City and Nation." God has been training Steve since 2004 for the Isaiah 9:7 movement. The training included new  experiences every 1-2 years in four areas: innovation, business, government, and education. This geographically spanned from Minneapolis to Babylon. Prior to leading Isaiah 9:7, Steve was an adjunct faculty member at North Central University in  Minneapolis MN. He is a Mayo Clinic Innovation Scholar and has a background in business and  government. His business background includes small business and large corporations. His  government background includes local small government and the US federal government. He  has written three books. He has been married since 1985 to his wife Jeanne. They have two  children and six grandchildren.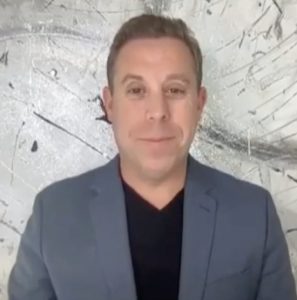 Aamon Ross
Aamon's goal is to raise up an army of Kingdom-minded generational changers who want to make a positive difference in their cities, counties, states, or nation. He has created the proven Kingdom In Politics Trademark Approach, which is a strategic, three level system, based on key criteria. Aamon has also recently published several e-learning courses, which serve as the foundation for the Kingdom In Politics movement. These revolutionary courses are: How to Run a Campaign, How to Run for Office, Art of the Pivot and Message Discipline, and a series of devotionals, highlighting governmental leaders in the Bible. These courses are designed for churches and small groups across the nation to prepare them to make an impact in the world of politics. Whether you want to run for school board, city council, county commissioner, sheriff, state representative, United States Congress, or governor, Kingdom In Politics is designed to help launch you onto a reasonable path of victory.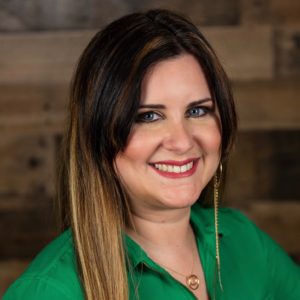 Nilsa Alvarez
Fiscal Accountability in Government
Dr. Nilsa Alvarez is a political advisor and educator with years of experience working with the GOP. She has shared her expertise with many successful campaigns, including President Donald Trump, Governor Ron DeSantis, and Senator Rick Scott. As a liaison to Republican Executive Committees in 15 different counties, Nilsa has trained them in grassroots efforts, voter registration, and helped lead the state in registration metrics. Nilsa became the RNC's go-to trainer for the Republican Leadership Initiative where she trained emerging Republican chapters such as the Asian GOP and the National Committee of Romanian American Republicans. As of 2019, she serves as an Independent Political Strategist and Project Manager alongside a team of Kingdom political operatives for several conservative organizations including The Faith & Freedom Coalition, Bienvenido, Latinos for Tennessee, and is a member of Governor Bill Lee's Hispanic Advisory Board.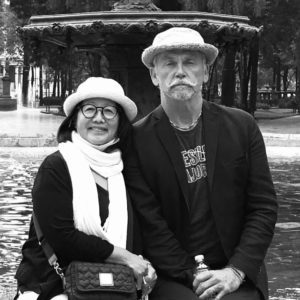 Devin and Shirley Burke
The Prophetic in Business
Raised by wild hippies in the 60's, Devin was headed for a life full of sex, drugs and Rock n Roll until Jesus got a hold of him at age 22.  Since then he found the love of his life, Jesus, oh yeah and Shirley.   Raised 4 boys, built a thriving international logistics company from 37 years of experience in this industry and now finds himself "Refired" at the ripe young age of 65 with his bride of 39 years with one of his sons running the Co.  For some retired means to take it easy and play golf.  For RevDev it means starting a Church on the Street (C.O.T.S) where the Burke's do Church every Sunday where the people are.   It also means starting another Co
Hi! My name is Shirley Shigeko Burke.  I was born and raised in Los Angeles, California.  I am a third generation Japanese American.  I have been married for 39 years and have three sons.  My husband and I are not only marriage partners but have been business partners for the past 22 years.  I still love being married to my wild and crazy guy!  I also love that we can work together along with two of our sons who recently joined our company.  We have four grandchildren. Two girls and two boys.  
Our company is Universal Cargo Mgmt and we are a freight forwarder. Our business is God's business and we dedicated it to him 22 years ago when we bought the company.  He is faithful and true! I love that we've been blessed over the years and in turn can bless others.  My favorite quote is by Winston Churchill. "We make a living by what we get; we make a life by what we give."
I love to travel with my husband to close and far away places.  My hobbies are cooking, entertaining and gardening.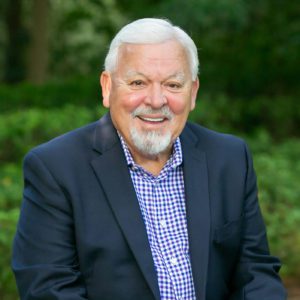 Charlie Lewis
Humanity's Multi-Dimensional Connection to Heaven
Charlie Lewis is a businessman, entrepreneur, author, and teacher who lives in Thomasville, Georgia. Charlie is husband to Fran, his best friend of more than 53 years, and father to Zachary and Nicholas (married to Leah and Jennifer, respectively).  The Lewis family is a family of entrepreneurs. Charlie founded and presides over a national insurance company with over twenty-five thousand representatives. Beyond his philanthropic endeavors, Charlie is also active as an author and teacher. He has authored a series of books that lays out a plan and pattern for any person to be able to experience success and fulfillment in his or her life. Using this series as a platform for his teachings, Charlie has traveled to more than 60 countries, sharing the values and principles of true success, and the good news of the kingdom of God. His material has been translated to several languages and is currently being used in Central American universities to foster societal change among students and professors. Charlie also hosts a local study group in his hometown of Thomasville, where he teaches and challenges participants to impact culture in their spheres of influence.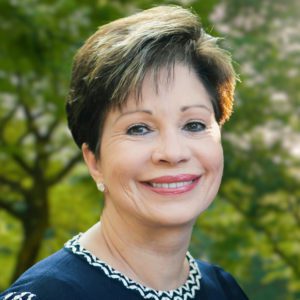 Fran Lewis
My love story with God, Family and Business
Fran Lewis grew up in a Christian home and gave her heart to Jesus at an early age. She married her childhood sweetheart, Charlie Lewis, just prior to him being deployed to the Vietnam War in July 1969.  The two have now been married 53 years, and have two wonderful and amazing adult sons and their wives who are their beautiful daughters in love.  Charlie and Fran also have five wonderful grandchildren, ranging from 4 year to 13 years of age.  One beautiful granddaughter and four handsome grandsons.  
Aside from family, Fran is a businesswoman and entrepreneur who has owned and operated jewelry stores across the country for 40 years.  She is a Graduate Gemologist and a Nationally Certified Diamond Appraiser, and has specialized in custom jewelry design, repair, and manufacturing.  As of recent, she has retired from her full time jewelry profession to pursue spending more time with my family and working with her husband in their family foundation, The Kingdom School and Ministry Center located in Thomasville, Georgia.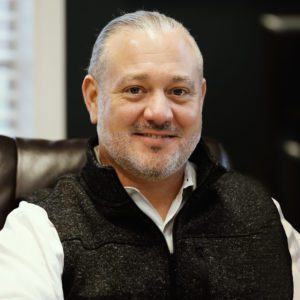 Zach Lewis
7 Keys to Successful Kingdom Business Partnerships
Zach Lewis was born in Thomasville, Georgia to two loving parents that gave him the world. He attended school in Thomasville, and upon graduation, began attending the University of Georgia. During the better part of the four years he attended, he built relationships that would last a lifetime. Zach believes the greatest accomplishment of this period was convincing his wife, of almost 20 years now, to marry him and move to small town South Georgia. The two now have two incredible sons. 
The Lewis family owns and operates family businesses that are broad in scope. They have built and developed retail, hospitality, insurance brokerage, association business, and real estate operations.  Zach feels he has been blessed tremendously and is grateful to have touched thousands upon thousands of lives through the Kingdom businesses.  
Zach shares, "I am called to all the mountains in one way or another, but business, family, education and religion are the four closest to my heart. Those four mountains greatly affect all other mountains.  I am called to spread the Kingdom message on the tops of each of the mountains of culture. Everything that I do, and all that I am, is completely focused on my relationship with our Creator and actively and intentionally advancing His Kingdom."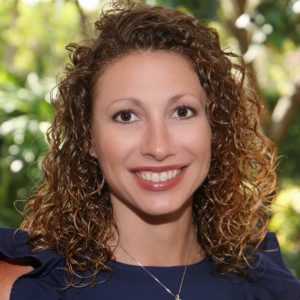 Leah Lewis
Partnering with God in Kingdom business
Leah Lewis was born and raised in Charlotte, North Carolina to a Jewish family. Her path eventually took her to the University of Georgia in Athens, where she met her future husband, Zach, on the first day moving there. While their backgrounds were different, it was apparent almost immediately that God had ordained their relationship. Upon graduation Leah moved to Thomasville, Georgia, where she got married and had two amazing sons. 
While raised reformed Jewish, in her spirit, Leah knew there was more to religion than the ritualistic and traditional Jewish customs she was taught.  After a trip to Israel, her faith began to strengthen in new areas by gaining knowledge and understanding of Jesus and His primary message, The Kingdom.  
The Lewis family owns and operates their Kingdom family business, that includes Kingdom Insurance Group and Kingdom School and Ministry. KSAM is a ministry focused on teaching God's Kingdom System along with Kingdom Dynamics and Principles. Their goal is to inform humanity about The Kingdom of God and how to use it to reform all the Mountains of Culture.  
Leah shares, "I am called to the Mountains of Business/Economy, Religion and Family at this point in my Kingdom Journey but am also passionate about the Mountain of Government."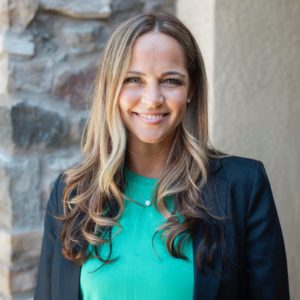 Rachel Hamm
Be Bold, Be Obedient
Rachel is the host of The Rachel Hamm Show, is a best-selling author, & speaker. Rachel Hamm has been married to her husband Marshall for 25 years & they have four sons. As a children's ministries director at a large evangelical church she oversaw a volunteer staff of over a hundred people every week. She went on to work for Live Nation and AEG where she hosted many of the most successful artists and musicians in the world. When the Covid lockdowns hit all shows and concerts evaporated. As they say necessity is indeed the mother of invention. The lockdowns led Rachel to start The Rachel Hamm Show which highlights political, cultural, and spiritual issues facing us today.
Rachel is running for Secretary of State as she wants to ensure that our elections are secure. As Rachel saw that constitutional rights were being taken away throughout 2020 she became very concerned and very vocal about this travesty. Then, when she saw the 2020 election being certified that had potential vulnerabilities she knew she had to do something. She is now running for Secretary of State for the state of California to ensure that every legal citizen has their vote count.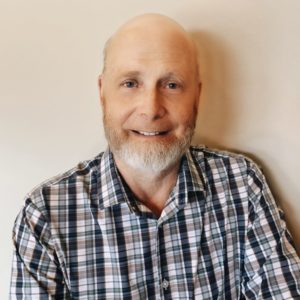 Mark Walker
The God Advantage in Business
Mark grew up in Spokane, Washington and earned his degree at the University of Washington in Seattle. He is a devoted husband, father of 2 girls, and grandfather of 5 wonderful grandsons. Mark is also a businessman and opened his first furniture store in 1980 with the purpose of making enough money to impact and help advance the kingdom of God. Partnered with God, his business grew from a single location of only 2,000 square feet to 13 full line furniture stores, with over 200 employees and retail sales of $60,000,000 a year. His passion is to encourage and support ministries that are making a difference, impacting cities and nations at home and abroad.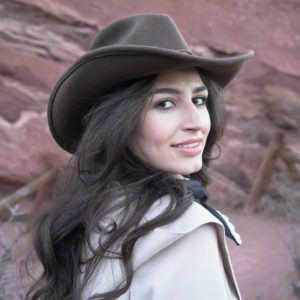 Justice Kuehl
Social Justice vs. Kingdom Justice
BSSM alumna, FIDM – the Fashion Institute of Design and Merchandising graduate, and former Miss Tennessee USA, Justice is passionate about helping simplify today's political issues and empowering others to get involved in the governmental process. As an ambassador for Turning Point USA, she has had many opportunities to speak at political events about today's hot-button issues— both virtually and in person. A life-long student, she loves helping others find peace and certainty through the intellectual understanding of conservative values and the world we live in. Her and her husband live in rural Middle Tennessee where they hope to build a self-sufficient homestead.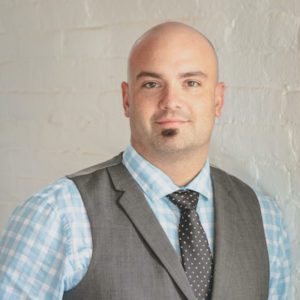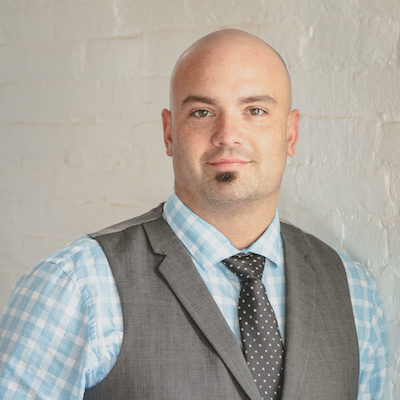 Chris Behnke
Failure: The Unfair Advantage


God's Approach to Unleashing His Strategies Through Our Mistakes

Chris Behnke is a serial entrepreneur for the last 20 years in the entertainment, software, and digital education space. He has over 20 years of executive management experience with public, private, and non-profit companies. He is currently the CEO of Tenacious Pursuit Global with companies in Health, Fitness, & Education verticals. Chris is also the founder and CEO of Kingdom Learning, a Kingdom based digital education platform launching in 2020.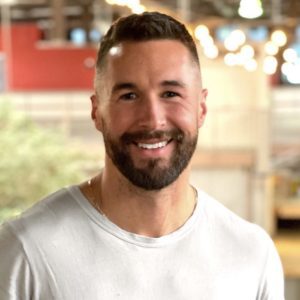 Joren Dunnavant
"Kingdom Cities"
Joren is a City Planner for the City of Nashville. Having pursued an interest for the built environment from a young age, he is committed to seeing innovative strategies realized in every aspect of government. Joren resides in Franklin, TN with his wife Mia and is a visionary with a passion for making places better for people.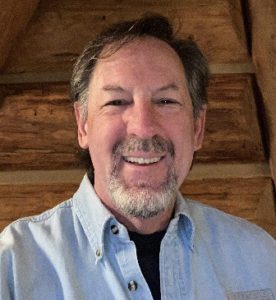 Tom Miller
It's Not Over Until It's Good
Tom Miller drove a Coke truck as a summer job during his college years. That experience grew into a 35-year career with the global Coca-Cola system where he held 20 positions in roles spanning sales, technology and general management. Project work took him to fifty countries, including a six-year assignment in Europe. He retired as the senior vice president and chief information officer of Coca-Cola Refreshments in 2014.
The day after he retired from Coca-Cola, Tom joined Anthem Blue Cross-Blue Shield as their SVP & CIO where he led the company's technology, innovation and digital efforts. He retired from Anthem in 2018 and shortly thereafter became the Chairman and CEO of Sellr Technologies, Inc., a digital marketing firm. 
Tom holds bachelor's degrees in Business and IT from Northwood University and an MBA from Emory University. He serves on the boards of Restore7 and the Alliance for Freedom, Restoration and Justice. Tom and his wife Kathryn were married in 1983.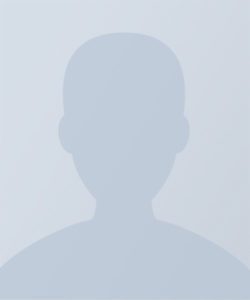 Justin Thomas
Triple Digit Growth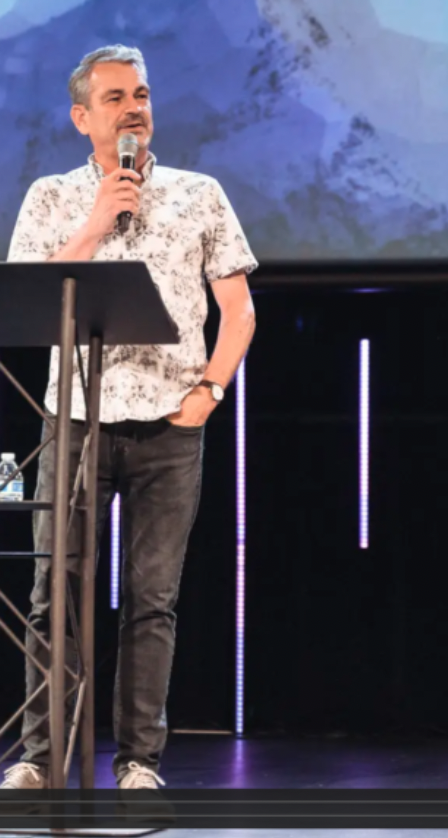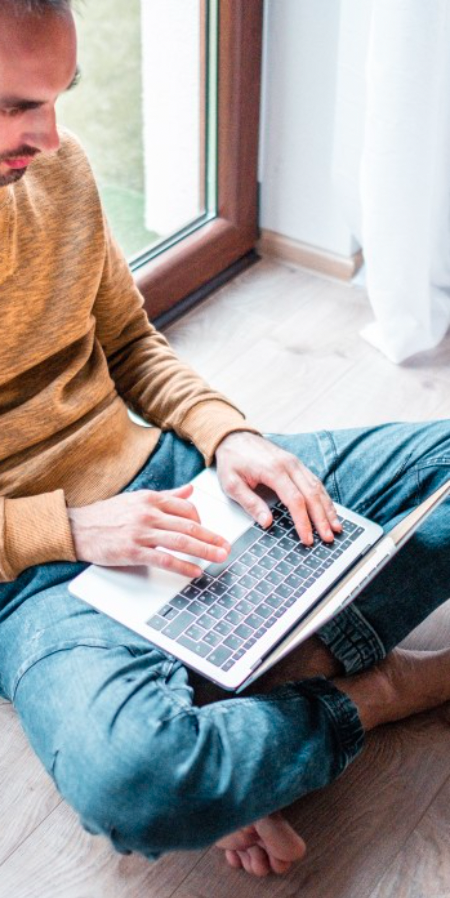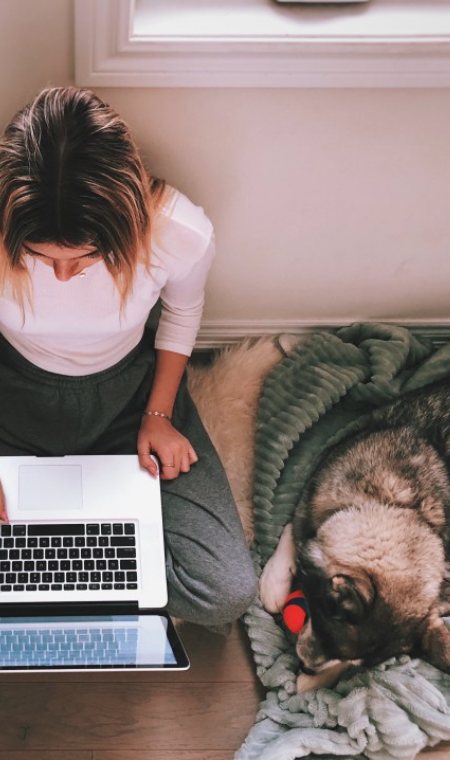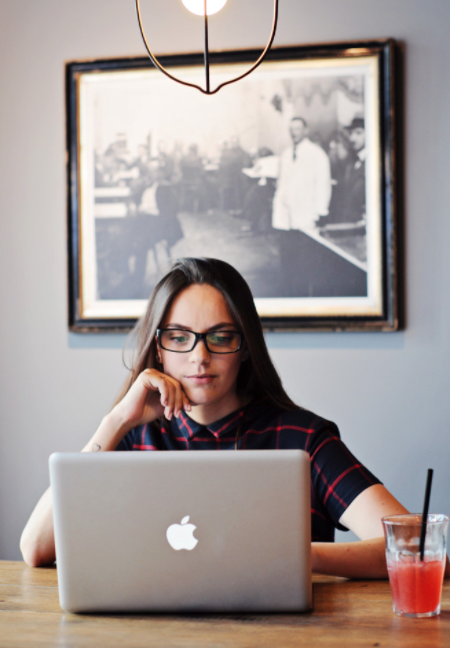 FULLY DIGITAL & AN EVENT ECOURSE?
Restore: Government and Economy was designed right from the beginning to be an incredible online experience.
Let's face it. We are in an age where digital events are being pushed to the forefront. We know that digital is not typically desired above being in person where we are seeing firsthand and using all five senses to engage to the fullest extent, And yet here we are. Faced with change yet again in the form of an even more virtual world. We know that change can be rough. And We want to marry our conferences to change and smooth sailing and become the best of friends.  
Now, this is NOT just an in person event with a camera in the back for the online people. Rather, we have designed an engaging experience where the online eCourse is the primary focus! Yes that is correct! You who are watching are just as vital to the in-person attendee.
Most events that have gone "online" offer an experience that is far from amazing and certainly not engaging. However, Restore: Government and Economy has been carefully crafted to offer an incredible engaging online experience.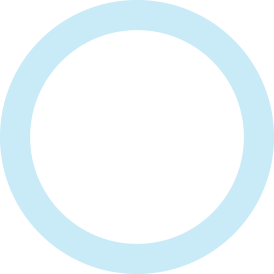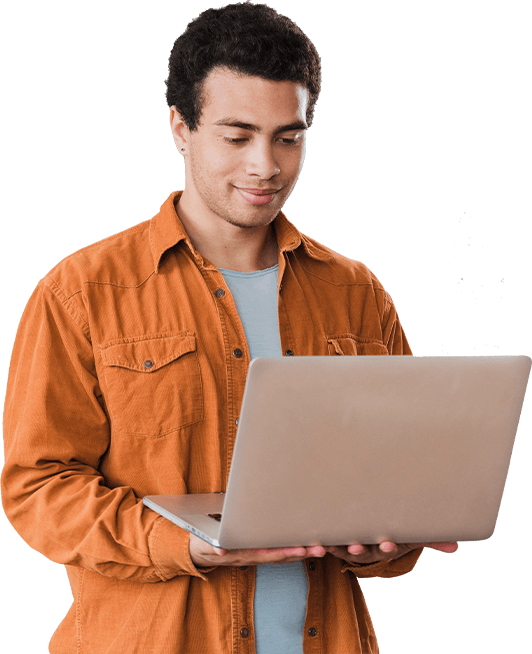 World-Class Experiences For Everyone
It's super important to us that every experience regardless if you are in person or online is exceptional. 
We take great care to craft the experience "around" the content. This means not only listening to what the speakers are saying, but also the attendees, and most importantly the Holy Spirit. 
Of course this means that sometimes things will be a bit different; but we like it that way. As with most of our events, this event includes FULL replay access to all the content from the event as well as a fully LIVE and interactive experience DURING the event. 
Online Students & Attendees