Description
Johnny and Elizabeth are focused on the reformation of the 7 primary areas of culture. They are spiritual mentors to many in areas of media, arts, entertainment, government, family, religion, economy, and education. 
A Clarion Call To Reformers…
RISE stands for Reformers Influencing Society Everyday.
We are bringing together some of the worlds top thought leaders for this eCourse based off the RISEsummit. Please join us as we call to reformers to rise up and bring heaven to earth in their areas of passion, expertise, and influence.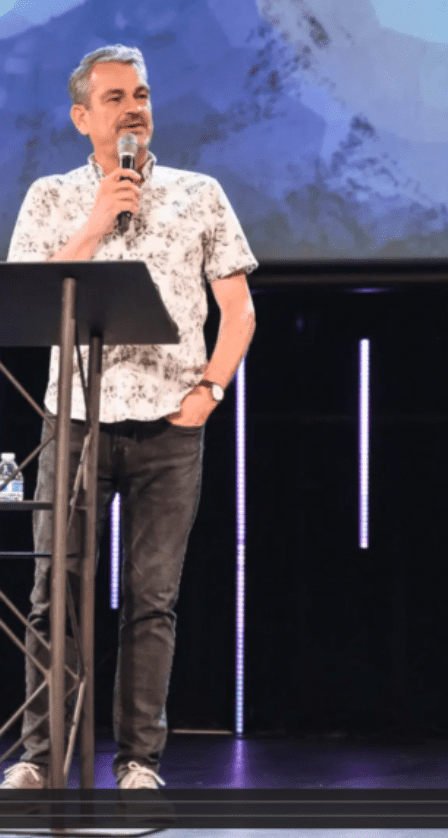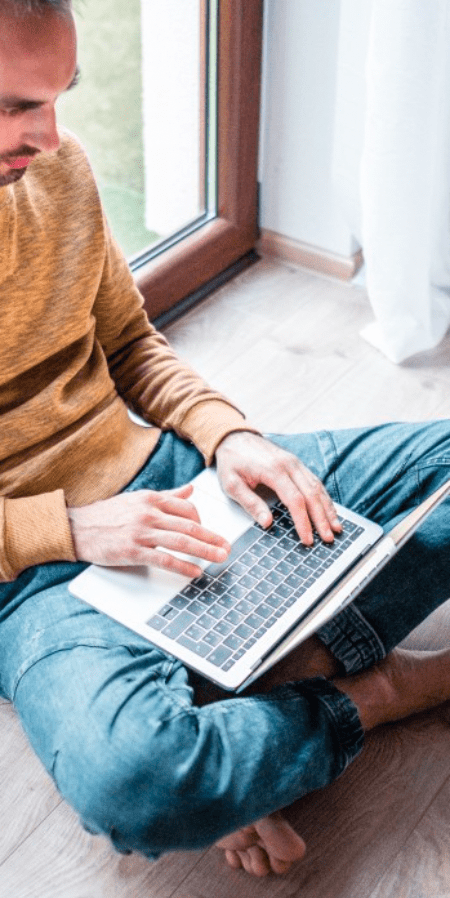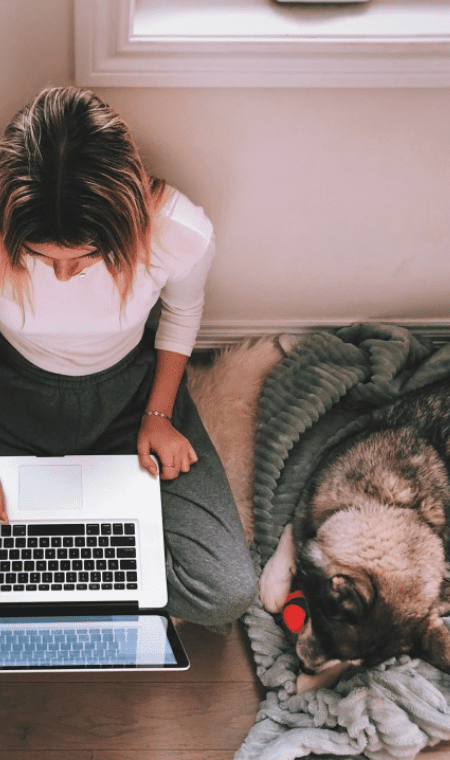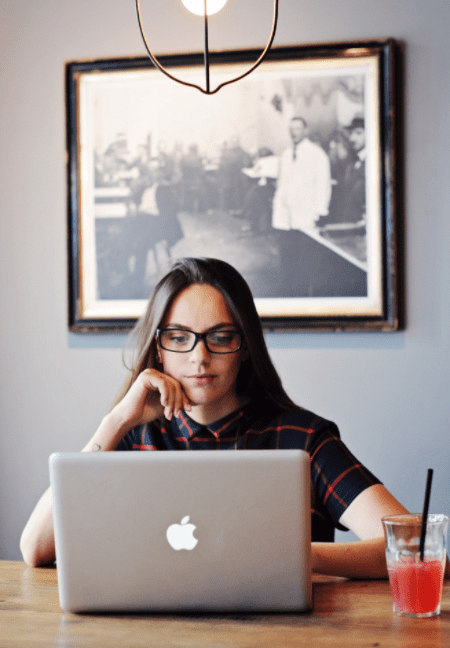 A DIGITAL SUMMIT / ECOURSE?
Restore: Family and Education was designed right from the beginning to be an incredible online experience.
Lets face it. We are in an age where digital events are being pushed to the forefront. We know that digital is not typically desired above being in person where we are seeing firsthand and using all five senses to engage to the fullest extent, And yet here we are. Faced with change yet again in the form of an even more virtual world. We know that change can be rough. And We want to marry our conferences to change and smooth sailing and become the best of friends.  
Now, this is NOT just an in person event with a camera in the back for the online people. Rather, we have designed an engaging experience where the online eCourse is the primary focus! Yes that is correct! You who are watching are just as vital to the in-person attendee.
Most events that have gone "online" offer an experience that is far from amazing and certainly not engaging. However, Restore: Family and Education has been carefully crafted to offer an incredible engaging online experience.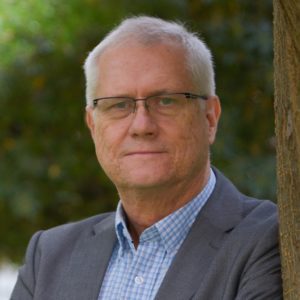 Tom Rudmik
Tom Rudmik has more than 40 years of experience as an educator, pastor, entrepreneur, inventor and visionary leader. Tom has founded several organizations that have developed comprehensive solutions for transforming education, business and beyond. Tom's transformation methodology, called Imaginal Thinking, is a process of seeing, learning from, and creating the FUTURE.  In May 2017, Tom Rudmik received an Honorary Doctorate from Canada Christian College.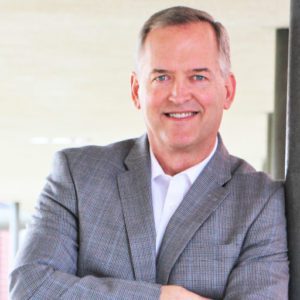 Glenn Duncan
Glenn Duncan is the President & CEO of Southlands Schools International, an entrepreneurial education system impacting the globe. As founder of The RACE (Reforming Access to Christian Education), Glenn is transforming the way faith-based education is made available to all. This, his God-given mission, requires collaboration, partnership, and commitment to passing our Christian beliefs and values to future generations.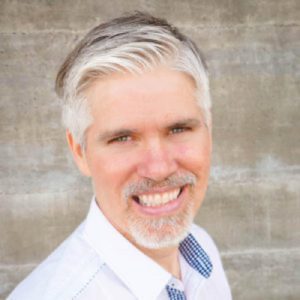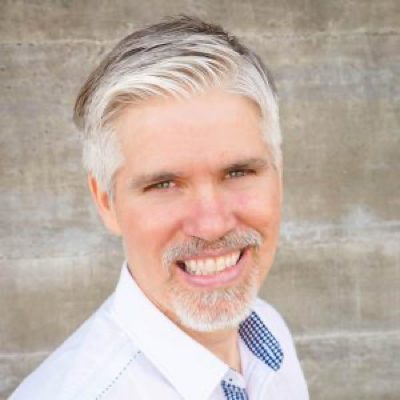 Bobby Haaby
Bobby is a catalyst and thought leader who is encouraging and provoking the Church to put Apostolic feet to Prophetic hope. As a Senior Leader of Eagle Mountain, an Apostolic Resource Center in Bend Oregon, Bobby thrives in creating an atmosphere where powerful people can run together and partner with God to release Heaven On Earth.
Jordan Rubin
Jordan Rubin is one of America's most-recognized and respected natural health experts, and is the New York Times bestselling author of The Maker's Diet, and 26 additional titles, including his latest work, Essential Fasting.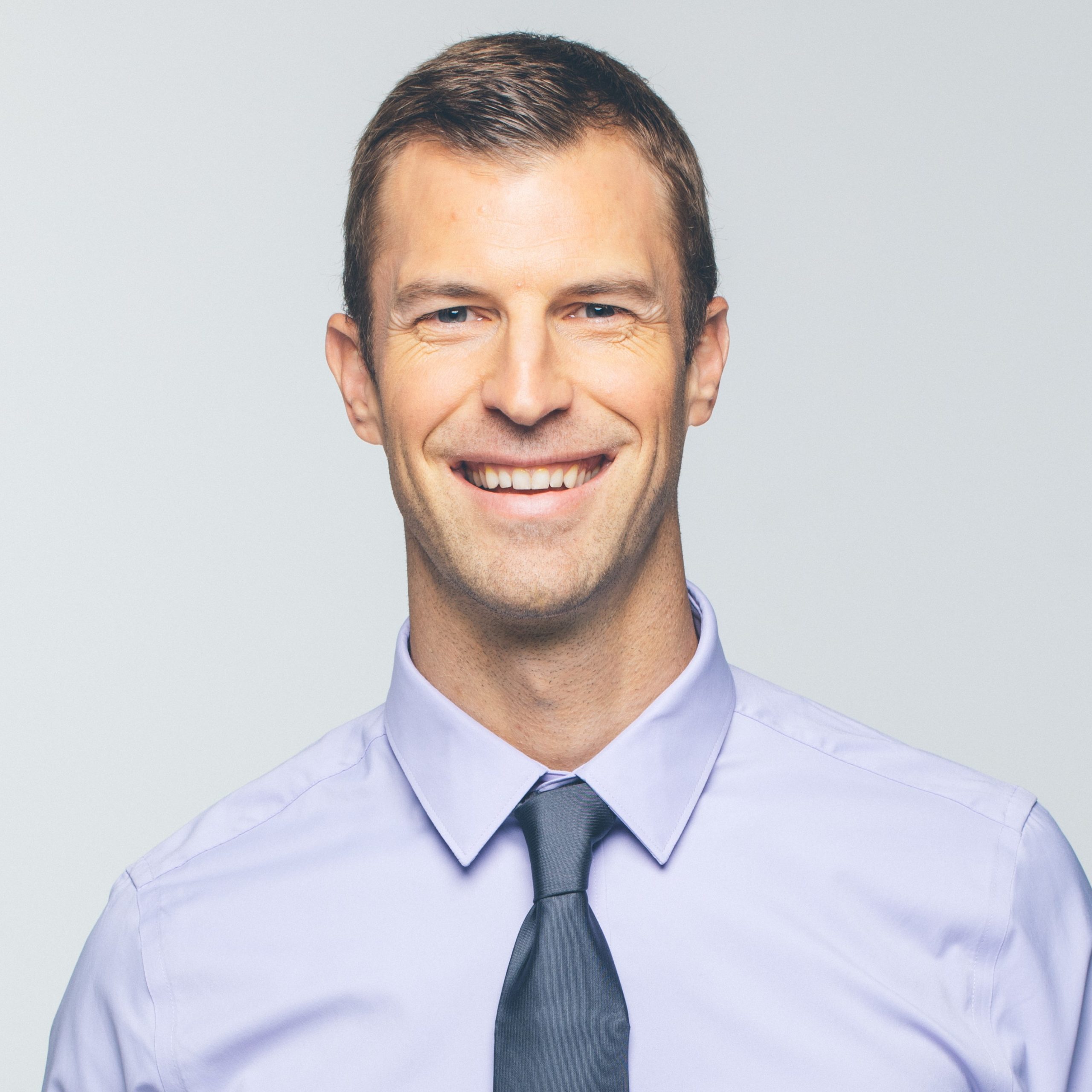 Dr. Josh Axe
Dr. Josh Axe is a certified doctor of natural medicine, doctor of chiropractic and clinical nutritionalist with a passion to help people with their health. He operates one of the world's largest natural health websites, DrAxe.com.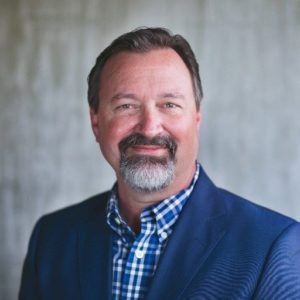 Danny Silk
As an author and speaker, Danny Silk offers life-changing books, conferences, and other resources drawn from decades of experience as a counselor, social worker, advocate, pastor, spouse, parent, grandparent, and leader. He is the President and Co-Founder of Loving on Purpose, a ministry to families and communities worldwide. Danny's passion centers around helping people build, strengthen, and heal their vital relationships.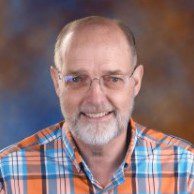 Don Mayer
Don Mayer leads Bethel Christian School, a school known for challenging students both spiritually and academically.  A school where the power and gifts of the Holy Spirit are as essential as classroom curriculum in the education of children, where genuine life faith is walked out, children learn from their mistakes, and they find their identity in Christ. Don understands an educational environment must have the same goal as Jesus to reach each child's heart.  Don holds a master's of education from Regent University and has been principal of Bethel Christian School in Redding California, for 25 years.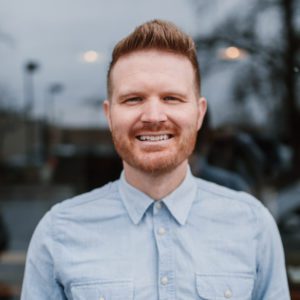 Ryan Collins
Ryan Collins is the CEO and President of Bethel School of Technology, an online Christian-based technology bootcamp ranked by Newsweek Magazine as a top coding school in 2019, 2020 and 2021. He has a passion to transform lives through the power of education and equip Kingdom-minded believers with in-demand skills for the future of work. Prior to his role at Bethel Tech, Ryan spent 12 years creating strategic partnerships between higher education institutions and Fortune-level companies to attract, retain and develop talent. He and his wife, Briana, have been married since 2005, and have three daughters.
Dr. Ivy Bonk
Dr. Ivy (as she prefers) is the founder of Every Child Whole and ReThink Learning. She possesses over two decades of experience in education.  Her area of expertise and research is in the area of childhood trauma and its impact on learning and development.  She is a leader and strategist innovating solutions in the education space.  She is the author of The Day Trauma Came to Class, LOST: Finding My Way Back to a Place I've Never Been, and Grounded Learning: Education's Recovery Plan.  She is the architect of The Lost Child Theory and Grounded Learning System and Framework. She possesses a doctorate in Educational Psychology from Regent University, supported by an MBA with a specialty certification in Neurosequential Modeling in Education from the Child Trauma Academy.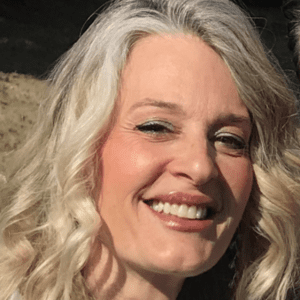 Lesley Russell
Independent Learning Academy is a K-12 homeschool program with over 1,300 students and three locations, two in southern California, and one in Meridian, Idaho. Lesley and her husband, Joe, of 29 years, are co-founders of Next Generation Ministries whose mission is to raise up the next generation of children to fulfill their individual God-given purposes. Lesley is also the Charter Head of both Trail Life Troop 7401 and American Heritage Girls Troop CA 0019. She has a Bachelor of Arts in English from Gettysburg College and a Master's in Secondary Education from Manhattanville College. She taught middle school Language Arts in NY before starting her own family.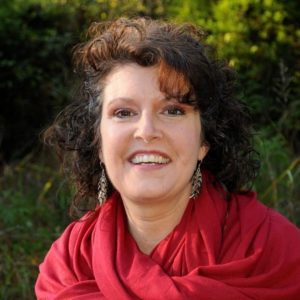 Sandra Wood
Sandy Woods played "school" and wanted to be a teacher ever since she could hold a pencil. She has been a teacher and administrator at the Comenius School for Creative Leadership (CSCL) beginning in July 2000; principal since 2010. Sandy is passionate about changing the classroom from a dull place of intellectual stagnation into a vibrant oasis of sensory engagement where each student is challenged to excel. She and her staff have written two books on Kingdom Education and hold seminars for parents and educators to promote the Comenius' philosophy of education and help others start schools in which the King of Kings is preeminent. Sandy and her husband, Jeff, have five children and nine grandchildren – the oldest is in the 8th grade at CSCL this year.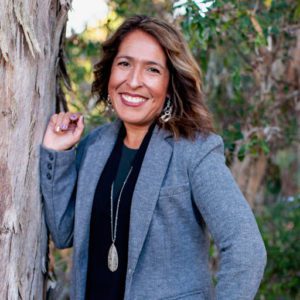 Renee Rose
Renee is the Founder and Senior Leader at Kingdom Life where she serves as the K-12 principal. In 1995, Renee moved from law enforcement to a career in education. She began her teaching career at Coastline ROP, teaching high school Criminal Justice classes and moved to CUSD where she taught for 14 years in elementary school. In 2009, the Lord called Renee and her husband George to start a K-8th grade Christian school, Kingdom Life Academy. The mission of the school is to partner with families to academically educate the whole child in a God-centered, Holy Spirit led environment where students are equipped, prepared, and activated to expand the Kingdom of God. They have a passion to see the family unit strengthened through the power of the Holy Spirit. Together they highly value children and believe that God is calling children to make an impact to advance God's Kingdom now as young people.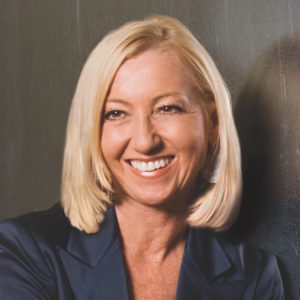 Nancy Alcorn
Nancy Alcorn is the Founder & President of Mercy Multiplied, (formerly Mercy Ministries), which was founded in 1983. Before Mercy, Nancy spent the first five years of her career working in a girls prison and then three years investigating child abuse cases in Nashville, TN. It became apparent in the eight years that Nancy worked for the government, that only Jesus Christ could bring restoration in the lives of these girls who were so desperately broken. Nancy realized that God was asking her to step out in faith and create a new ministry model free of government funds and government control. Since Mercy's inception in 1983, there are now multiple residential facilities across the United States and other countries for young women ages 13-32 who are struggling with life-controlling issues and situations such as unplanned pregnancy, sexual abuse, eating disorders, self-harm, addictions, as well as girls who are suicidal and victims of sex trafficking. The girls come free of charge and the average length of stay is 6-9 months. In 2015, the ministry officially expanded its reach to help more hurting people in the United States and many other nations. Nancy and her team developed an eight-week study program called Keys to Freedom. Over 20,000 people from multiple countries have worked through this eight-week study which has now been translated into German, Dutch, Danish, Swedish, and Spanish. Other translations are in process.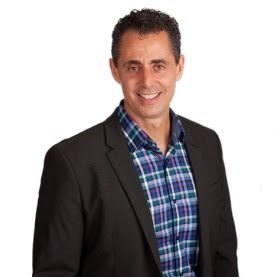 Dr. Jeff Hazim
With a diverse background in health care and in ministry, Dr. Jeff Hazim often laughs when asked, "What do you do?" First, he is a dedicated Christian, husband and father. Dr. Jeff and his wife Dr. Andrea are blessed to shepherd their three dynamic sons—Isaiah, Cyrus, and Shiloh; together, they stand for family values and a biblical influence on culture. After that, he is an author and speaker; he is a chiropractor and nutritionist; he pastors a church; he teaches the Bible to and disciples young adults; he is a corporate health and biblical leadership consultant; he is a holistic life coach; and he works with married, or soon to be married couples, to help develop or restore their relationships. What would you call that? Dr. Jeff would smile and say he doesn't "call himself anything", but rather describes his diverse calling by defining the five core values he lives by and would die for: Virtue, Integrity, Justice, Innovation, and Influence.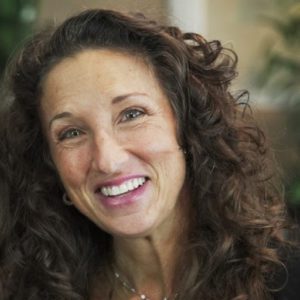 Dr. Andrea Hazim
Dr. Andrea has a clear vision to cultivate future generations of T.L.T. -Tomorrow's Leaders Today. For over two decades, she has been empowering others as an educator, author, and speaker. Andrea is considered an expert in training teen young adults to discover their identity and walk in their purpose. Her vast experience in education and personal development is funneled into the urgent need for social and emotional wellness in younger generations. Dr. Andrea, President and Founder of the Elev8Life educational foundation, develops curriculum and directs a transformational 7-day leadership intensive for teens called iDENTIFY IMPACT. Andrea spent some years studying and working in the field of Video Production at the Art Institute of Ft Laud then Broadcasting and Photography at the University of Miami. The final leg of her education took her to Atlanta, Georgia where she earned two degrees, in Nutrition and Dietetics, as well as Doctor of Chiropractic from Life University. Andrea is a strong proponent of serving leadership.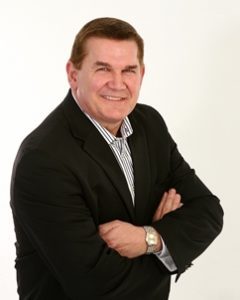 Ed Turose
Utilizing the gifting of exhortation and empowerment, Dr. Ed's heart is to see individuals to be equipped, trained and mentored to impact and influence society to advance the Kingdom of God. 
Dr. Ed Turose has over 40 plus years of leadership and business experience as a people manager, trainer, consultant and strategic planner for two Fortune 500 Companies, Unilever, as a manager for 10 years and for the past 27 years with The Coca-Cola Company before retiring in June 2017 to focus on his new assignment.
He is the President of The Focus Life Institute LLC. Dr. Turose is known as "The Focus Coach" and has authored 3 books, multiple educational development tools and marketplace resources. The Focus Life Institute cause is to educate, equip and empower individuals to focus on identifying their personal calling and assignment in life, achieving their purpose and fulfilling their destiny!
He received his Doctorate of Divinity from Tabernacle Bible School in Tampa, FL. and his B.S.B.A. degree in business and economics from Geneva College, Beaver Falls. PA. Dr. Turose and his wife, Cindy, serve as elders and servant leaders in their local church. Ed is the President of the Christian Chamber of Commerce of Western, PA and an adjunct Professor at Geneva College, Beaver Falls, PA.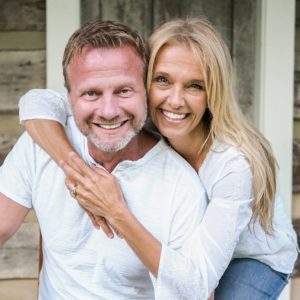 Greg & Julie Gorman
Married for a Purpose Founders Greg and Julie Gorman firmly believe God holds a purpose for every married couple. Together, they've written several books and created multiple video-driven, small group studies for couples. They enjoy teaching and inspiring couples all over the world how to live Purpose-Focused, Not Problem-Focused. Greg and Julie present a unique message, helping thousands of couples move from good to great. Greg and Julie hold certifications from various organizations, including the Patterson Center, Dr. John C. Maxwell, and the Personality Insights Institute. They've combined their formal education along with two decades of coaching couples in life and marriage to create a systematic and proven process that leads you and your spouse towards greater unity and a shared desired outcome.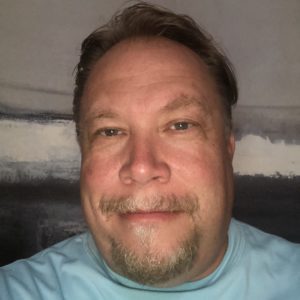 Robert Peck
Robert Peck was led by the Holy Spirit to work with children while working as a wetland scientist with Penn State University. After working in public education for a short period of time, the Lord began to answer Robert's prayer for "there must be something more for children than this." Through a series of dreams and confirmations, Robert Peck, through the grace of God, opened The Samuel School 10 years ago. Robert currently serves as a Math and Discipleship Teacher, Administrator and Custodian.
The Samuel School is a Pre-K through 12th grade Kingdom education school that has been led by the Holy Spirit to incorporate several unique components including the Principle Approach, Christian Montessori and Teaching for Transformation, all in a multi-age setting. The Samuel School is a discipleship based educational organization.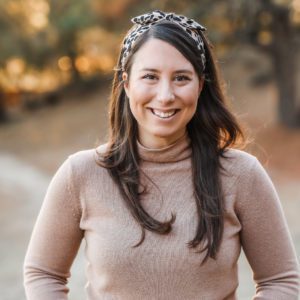 Shawna Bertlin
Shawna Bertlin is a leader in the Higher Education system who is passionate about building curriculum and programs that anchor students in their true identity and equip them to walk out their purpose in the world. She has spoken at educational conferences regionally and nationally and has received local and global recognition for her contributions to the field. Shawna holds a Master's Degree in Adult Learning and Organizational Leadership and is currently pursuing a PhD in Education. She has seen tremendous fruit and freedom in the lives of emerging adults in her professional work and is committed to restoring the sphere of education with life-giving truth.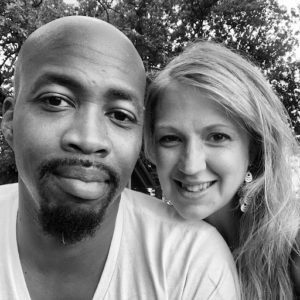 Michael & Kimberly Miller
Michael and Kimberly Miller carry the mantle of reformation. Their heart resides in the inner-cities of America, where their mission is to support the development and sustainability of thriving and empowered communities through a focus on family restoration, entrepreneurial empowerment, and the implementation of an innovative community development model that transitions families out of government-funded housing into enduring homeownership.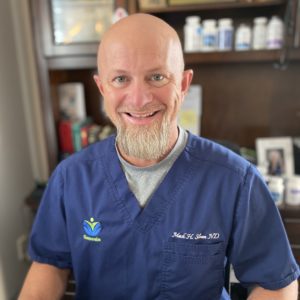 Mack Hank Sloan 
Mack Sloan has dedicated over 22 years of clinical care in the areas of immunology, oncology, infectious disease and chronically ill patients that have no results from conventional care. Dr Sloan is considered a pioneer in the field of Functional / Integrative Medicine.  He founded The Genesis Center and heads the clinical department with his expert team and faculty of health care practitioners.  He has excellent results in these areas due to the continuous research and dedication to use the most up to date technology, laboratory tests and treatments from the USA and around the world. Certified by RGCC, an international cancer research and treatment laboratory, he is able to provide the most innovative tests and treatments  in the fields of Cancer immune therapies, curative lyme disease treatment, and other chronic infections that plague the human body.  The Genesis Center has been completely driven by patient testimonies from around the gLobe.  Dr. Sloan's number one rule is " God made the body perfect he did not make it to fail".  With this in mind it changes the rules of  engagement when assessing the human body and disease.  "My job is to analyze the body through complete and thorough laboratory testing and to determine what  the human body is trying to tell us through its defense mechanisms of healing our body through Gods divine wisdom.   There is no disease, only human potential for correction."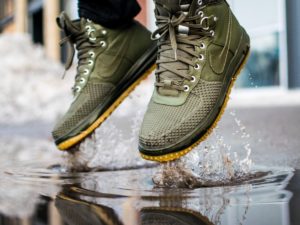 Reformers are rising, launching a new era of transformation the earth has never seen
Additional information
| | |
| --- | --- |
| Attending (In-Person or Digital) | In Studio Pass SOLD OUT, Digital Access Pass ($69) |