Culture of Heaven – Honor
Who do we honor and how do we honor people. Honor is what completely sets us apart as Christians. Love your enemies, honor all people, and speak the truth in love, this reality changes everyone's experience around you.
Culture of Heaven
Session 1
The Foundation of the Culture of Heaven is honor
Define Honor:
There are no healthy relationships where one person has all the power while the other has none. Honor from people is a response to feeling honored first. 
Honor is more than: 
Having a personal code
Having core values
Being polite
Being nice
Respect
Submission 
Submission is not: "I have all the power and you have none".
We are told in scripture to honor. What do these types of people have in common?
Jesus
Kings: 1 Pet 2:17
Parents: Ex 20:12
Wives: 1 Pet 3:7
Widows: 1 Tim 5:3
All People: 1 Pet 2:17 This can't possibly mean "all people''. This is where it starts getting supernatural. We can tend to be selective based on someone's character traits, and values. Mostly we honor people who are just like us. It's easy to honor Billy Graham, or Mother Theresa, they made us all look good. When our honor looks like "Billy, there is so much of me in you. You took me to a whole new level. I celebrate the me that I see in you", then our honor is selective. 
Jesus was famous for honoring all people. The Pharisees were known for having no value for anything or anyone that didn't remind them of them. But Jesus made people feel valuable around Him. People felt powerful, safe, etc. He gave the gift of honor to us and honor is what completely sets us apart as Christian's. "Love your enemies, honor all people, speak the truth in love". This changes everyone's experience around you. Mature love casts out al fear. 
Honor: definition: to glory in; to promote. 
Tiger Woods and Nike
Tiger had Nike logos (the check mark) on everything. When Tiger blew himself up with some wrong decisions Gatorade and AT&T decided that they would announce that Tiger no longer reminded them of them and disassociated themselves from him. Nike, on the other hand, was still there, because they understood something about kingdom relationships that many struggle with. 
You don't really know the honor that you have in a relationship until there is a problem. It's easy to honor when everything is amazing. Honor is demonstrated when there is a breakdown in the relationship. It is then that you are about to discover your capacity to honor. Most people have been trained that running with people just like you is the definition of "covenant or community". 
Are you married? How soon did it hit you that the person you committed the rest of your life to does not remind you of you? Have you worked hard to fashion them into your image. How's that working out for you? Are you exhausted yet? Covenant has nothing to do with "You remind me of me". 
Do you have children? How many of you have two children exactly the same? When the second child shows up, many parents say "I thought I had parenting figured out, but this child does not remind me of me or us". 
My honor for you has nothing to do with you. You didn't earn it. You don't deserve it. I will never give anyone control of my honor, love, truth or the best things about who I am. When Jesus gave me His Holy Spirit, He gave me the ability to control me. He never gave me the ability to control you. 
Honor: heb actually means "to kavod in" English kabod or "to glory in". 
1st Command with a promise "Honor your father and mother...". Glory in your mother and father, promote your association with. Often it's so easy to honor people we don't even know,  fantasy figures in our head. Honor doesn't happen among strangers, but among intimate friends and the place where you can receive the most damage. Honor happens in a community where people fail you and disappoint you and it has nothing to do with agreement. Ruth Graham, Billy's wife, was asked if she had ever considered divorce to which she replied "Divorce no, homicide yes''. Honor happens among the people we love. 
Jesus says to His disciples that in just a few days from now you are all going to deny that you know me. Peter says "No you were wrong", Jesus says "Oh Peter, you are going to be famous for yours'' and then He does something amazing. He says "Now come and let us make a covenant together". You are all going to betray me, now come and let's make a covenant. Jesus actually launches the act of taking communion on the night he was betrayed. If our perspective is "I'll love you as long as you don't hurt me" then that's not love, it's high levels of fear. If people have to be super careful with us or if looking at people isn't like looking in the mirror, if we are not careful we can create a fragile environment. We can begin to carry a neon sign of expectation that reads "When I look at you I need to see me cause I'm not putting up with any of you". As leaders often we call that leadership development and we create fragile environments juiced up with fear. 
Honor: 
To glory in
To elevate another's status
When we have to exude "I need to know that you know that I have more power than you", we have created an atmosphere of fear. 
Because we run with powerful people we are constantly adjusting our need to be seen and choosing that honor causes me to wash others' feet like Jesus. Jesus says to Peter "If I can't wash your feet, you don't get this relationship", and then Peter says "then give me the whole shine and buff". Jesus basically says "You're going to have to accept me as a friend and not just the One who can exude His power over you". "Can you handle that or do you need a cop?" No longer do I call you slaves, but I call you friends. How much power do you have over your friends? Friends have to choose each other, they are two powerful people who are investing in a healthy friendship. The world creates environments of "have to and can't", You have to do this and can't do that. But Paul says "all things are permissible" meaning you can do whatever you want. When we take the threat out of our relationships, it exposes the relationship. Honor exposes the real relationship that we have. People like to protect the hierarchy and call it honor. What happens to the relationship when we remove our ability to punish people in relationships?
Honor: 
To glory in
To elevate another's status
To give prestige to someone
"We give YOU all the GLORY, HONOR, and POWER". Where did we get any honor and power that would be of significance to give to the Lord? We got it when He honored us. When He honored us it changed the status of our relationship with Him. I NOW carry glory, honor and power that I can NOW give to Him. Honor changes other people's status in how they relate to us. 
Honor also changes your access to resources that a person wouldn't normally have on their own. What would happen to the quality of your life if you spent a weekend with your millionaire friend? It would probably change your experience in what you ate, where you ate, how you got there and possibly a few other things that are NOW at your disposal that you didn't have until you were honored by this friend. When people experience you, their perspective should radically change from the world. 
---
Golf Club: Honor of a Sheik 
[Osteen, 2004]
Years ago, a famous golfer was invited by the king of Saudi Arabia to play in a golf tournament. He accepted the invitation, and the king flew his private jet over to the United States to pick up the pro. They played golf for several days, and enjoyed a good time. As the golfer was getting on the plane to return to the United States, the king stopped him and said, "I want to give you a gift for coming all this way and making this time so special. Anything you want. What could I get you?"
Ever the gentleman, the golfer replied, "Oh, please; don't get me anything. You've been a gracious host. I've had a wonderful time. I couldn't ask for anything more."
The king was adamant. He said, "No, I insist on giving you something so you will always remember your journey to our country."
When the golfer realized that the king was resolute, he said, "Okay, fine. I collect golf clubs. Why don't you give me a golf club?"
He boarded the plane, and on his flight back home, he couldn't help wondering what kind of golf club the king might give him. He imagined that it might be a solid gold putter with his name engraved on it. Or maybe it would be a sand wedge studded with diamonds and jewels. After all, this would be a gift from the oil-rich king of Saudi Arabia.
When the golfer got home, he watched the mail and the delivery services every day, to see if his golf club had come yet. Finally, several weeks later, he received a certified letter from the king of Saudi Arabia. The
U.S. professional thought that rather strange. Where's my golf club? he wondered. He opened the envelope, and to his surprise, inside he discovered a deed to a five-hundred-acre golf course in America.
---
Honor changes other people's experience of you and of your Father. Jesus said "If you have seen/experienced me, you have experienced my father". Honor releases the kingdom so that people can experience the Father. 
Honor: 
To glory in
To elevate another's status
To give prestige to someone
Great respect and admiration
Admiration: definition = wonderment. When we look for awe and wonder in someone and stop knowing someone just based on their history, we begin to step into new levels of honor. When we know what heaven is saying about someone we won't treat them according to their history,  we will treat them according to their destiny. I'm looking for the gold in those around me. This will also keep me from being locked in the past in terms of how I relate to people. This is what a true prophetic community looks like. 
Unity without honor is a façade. 
Big truck vs little truck picture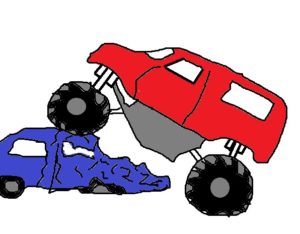 If you feel deep down inside you that you can control someone else, you will try. Especially if you feel hurt, scared, or powerless. This is the experience of dishonor and is why the church should not be powerful until they learn to honor. 
If you got a BIG red truck you can get stuff done. You can push your weight around and some people will respond to you, it's just not the kingdom. When we serve earth with earth bound systems we look like every other organization on the earth. When the way we handle our relationships increases fear, we get the wrong set of tools. Because mature LOVE casts out all fear. Fear has to do with punishment. 
What holds us together in a new government of LOVE?
What's the number one reason for divorce? Marriage... just kidding, its communication.  
The House of God is to be famous for our LOVE. We are called to have healthy relationships  and be super good at them, where we can build community with powerful people who don't have to look like me. Powerful people are those who can work together and feel powerful and free in each other's presence. The more powerful you are the more free others should feel when they are with you. 
"Where the Spirit of the Lord is there is freedom"