Description
Restore:

Media

/ Arts & Entertainment

The first in a series of three, 1-day live digital events hosted by Johnny and Elizabeth Enlow and RISE. We will have multiple fast-paced RISE Talks and several keynote speakers who are pioneers and experts in their arenas. 
Our goal:
is to provide strategy, encouragement, and practical examples of what it looks like to partner with God and make a difference in these two specific areas of culture. Speakers will be announced one month prior to the event.
Schedule
Friday, August 27, 2021:
Session One: 4pm-6pm PDT (7pm – 9pm EDT)
Saturday, August 28, 2021:
Session Two: 8am – 12pm PDT (11am – 3pm EDT)
Session Three: 2pm – 5pm PDT (5pm – 8pm EDT)
Session Four: 6pm – 8pm PDT (9pm – 11pm EDT)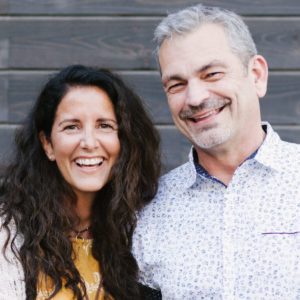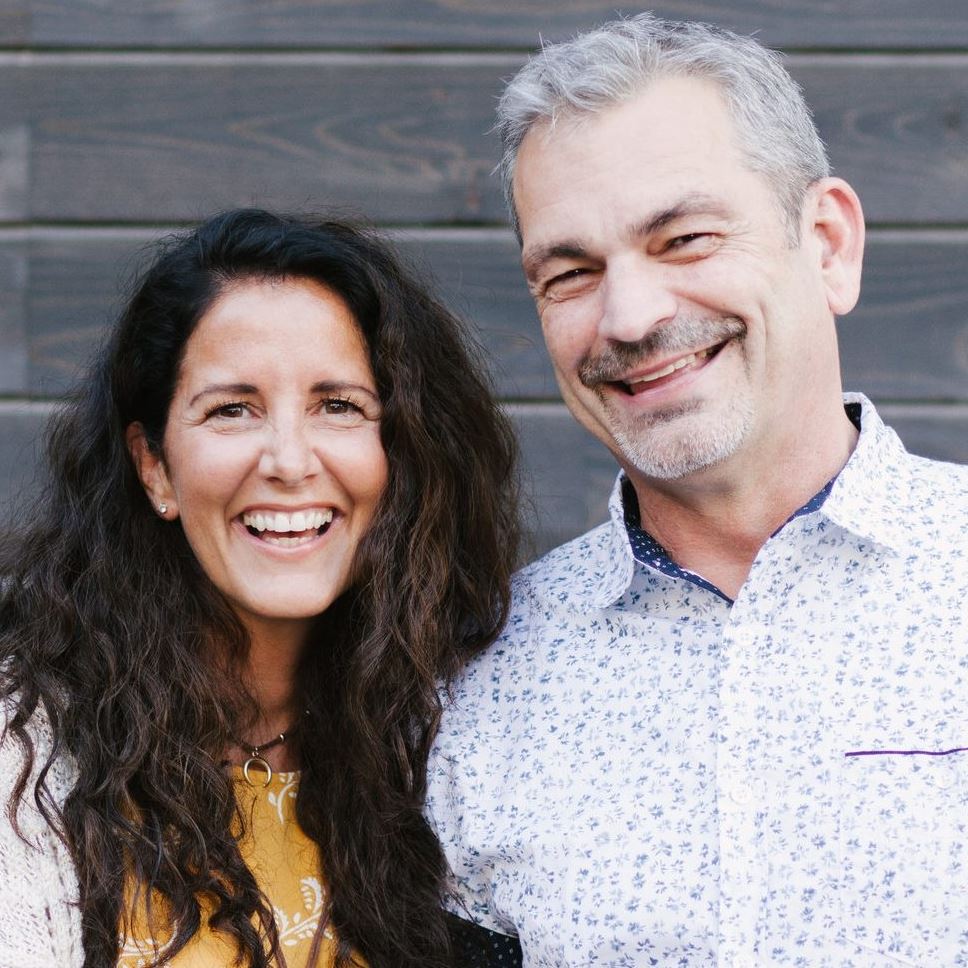 Johnny & Elizabeth Enlow
Johnny and Elizabeth Enlow are social reformers at heart, as well as international speakers and authors of The Seven Mountain Prophecy, The Seven Mountain Mantle, Rainbow God, The Seven Mountain Renaissance, Becoming A Superhero, RISE, and God in Every Season. As ones focused on the reformation of the 7 primary areas of culture, they are spiritual mentors to many in Media, Arts and Entertainment, Government, Family, Religion, Economy, and Education.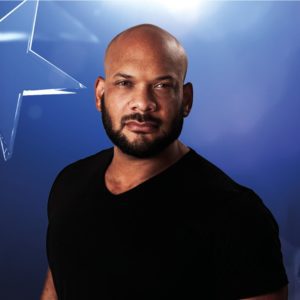 David Harris Jr. 
David James Harris Jr. is an entrepreneur, founder of UncorkedLiving.com, a healthy lifestyle supplement company, and a speaker. Follow the podcast for my latest thoughts on news, politics, a healthy lifestyle, successful business tips, or whatever else happens to catch my attention. I'll teach you how to change your mindsets and go from nothing to something. Because I've done it.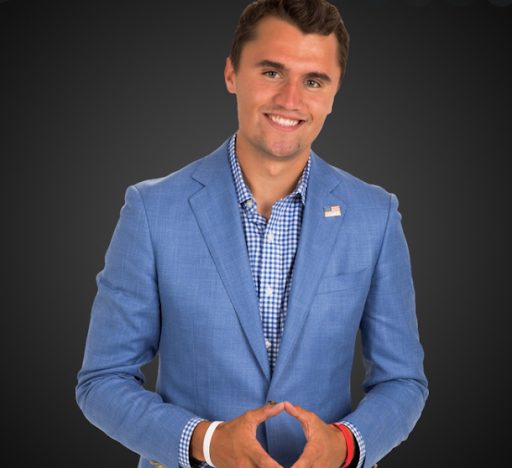 Charlie Kirk
Charlie Kirk is the Founder and President of Turning Point USA, the largest and fastest-growing conservative youth activist organization in the country with over 250,000 student members, over 450 full and part-time staff, and a presence on over 2,000 high school and college campuses nationwide. Charlie is also the Chairman of Students for Trump, which aims to activate one million new college voters on campuses in battleground states in the lead up to the 2020 presidential election.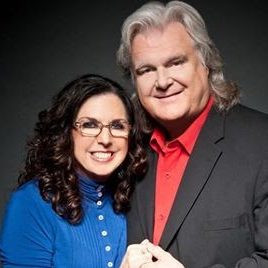 Rickie & Sharon Skaggs
Rickie Lee Skaggs, known professionally as Ricky Skaggs, is an American neotraditional country and bluegrass singer, musician, producer, and composer. 15-time Grammy Award winner continues to do his part to lead the recent roots revival in music.  With 12 consecutive Grammy-nominated classics behind him, all from his own Skaggs Family Records label.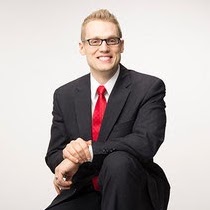 Clay Clark
Clay is the founder of Thrive15 and the constant wallet-losing former "U.S. SBA Entrepreneur of the Year" who has been described by the folks at Yahoo as the "Jim Carey of Entrepreneurship." He was "Metro Chamber of Commerce Entrepreneur of the Year" at the age of 20 and the "U.S. Chamber National Blue Ribbon Quality Award Winner" at the age of 27. As the result of his tireless tenacity and honey badger work ethic, he's been able to found and co-found several successful companies including: DJ Connection, Elephant in the Room Men's Grooming Lounge, Thrive15.com, etc. while finding the time to co-produce five children.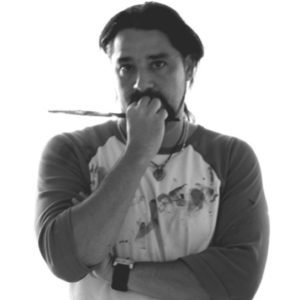 Duda Penteado
Duda Penteado is a visual artist, filmmaker, educator and cultural visionary, who has lived between the United States and Brazil for more than 20 years. His multidisciplinary practice is based on performances, videos, installations, murals, sculptures, paintings and other visual artistic manifestations. Duda has dedicated much of his work to important social issues related to racial injustice, cultural identity, globalization, and other geopolitical and social phenomena of the 21st century.  He has had many exhibitions at galleries, cultural institutions and museums throughout the United States and Brazil, as well as Europe.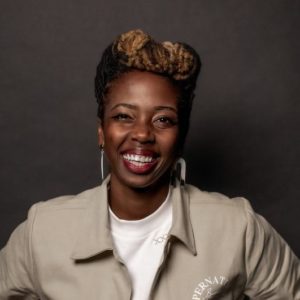 Jasmine Tate
Jasmine Tate is a creatives' mentor, speaker, artist and worship leader based in Fort Worth, TX. Since starting her musical journey in 2010, she has carried a deep conviction to see the Kingdom of Heaven advanced in the earth through creativity. She's spent the last several years traveling America to equip creatives and teach communities to think differently about their creative mandate, while continuing to produce and release songs of substance along the way.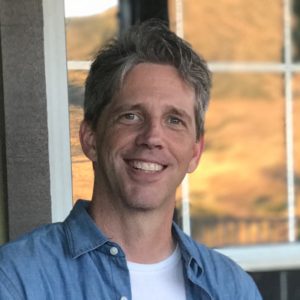 Mark Keefer
Mark Keefer is a 5-time Emmy Award winning editor. Currently a film editor, his 30+ year career in the entertainment industry has also included roles as re-recording mixer, sound designer and sound editor, which garnered him 3 MPSE Golden Reel Awards. Mark's background is in music. He received a Music Education degree from The University of North Texas, and has worked on the side ever since as a live and studio drummer for dozens of artists, as well as a studio engineer and music producer. Mark currently lives in Los Angeles with his wife Chana (an incredible author), and their four children.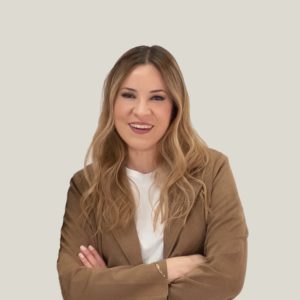 Nidia Quintanilla
Nidia Quintanilla is a bilingual singer, songwriter and worship pastor for BT Worship ministry at BT.Church in South Texas. Under her direction, the worship ministry has expanded their reach to provide worship resources for the Church through writing and releasing original music since 2017. Quintanilla lives in McAllen, Tx with her husband Omar and children Joaquín and Alyssa, and their dog Snow.
Michael Terry
A little over a year and a half ago Michael had an incredible encounter in which he was invited to step into a Creative Partnership with the Lord he never thought possible. Having no background in painting, but a resounding word from the Lord, he stepped forward in faith and watched the Lord's hand rest upon him. What happened next was a Roar of Creativity and an accompanying anointing as he watched the Lord perform miracles through the harp strings of his paint brush. Come check out His testimony and some nuggets the Lord has taught him along the way.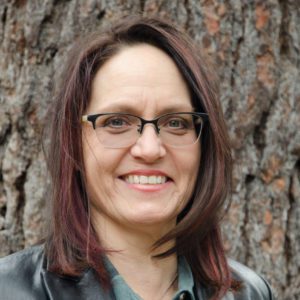 Kelley Salber
Kelley Salber was born and raised in Billings, Montana where her passion for texture, color and miniature things developed at an early age. She spent most of her life expressing herself through water color, collage and found object sculpture. Her propensity is toward 3-D so when she was introduced to the idea of the book as art, she found it fit her contemplative personality and her hands-on, "let's build it" approach. She has focused on book arts for over 12 years. Kelley loves to experiment with the book as a sculptural form. Using her passion for texture and color, she imaginatively forms miniature worlds in a variety of forms. Kelley creates interesting new art forms by altering old books. Kelley also delights in inventing her own books as well as building with book board and paper. She has an unsurpassed eye for detail and narrative.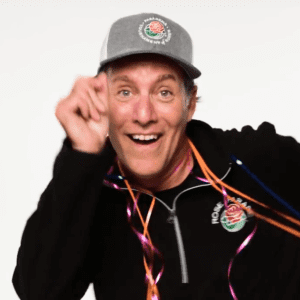 Ed James
Ed James made his debut as a set designer to aid in funding our local Young Life organization. That night created the buzz that is now grown into Think Big Stuff®! Thousands of worldwide tours later filled with corporate reveals, festivals, parades and even the Olympic Games; we are solidly committed to delivering results to Artists, Brands and Events like never before. We are all about the message and positive cultural impact through the use of the arts and technology. More importantly we are about lifting people up. What we do better than anyone. We build Your dreams.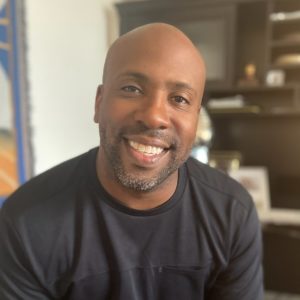 Andre Forde
Andre Forde enters his 12th season with the Buccaneers as an area scout. Prior to his time with the Buccaneers, Forde served as varsity wide receivers coach for Coral Glades (Fla.) High School, and, after that, was owner of Men of Valor Football and Speed Training, which provided individualized football training with the focus on speed and football development. Forde graduated with a B.A. in sociology from the University of Buffalo in New York in 2003. He was a four-year letterman at wide receiver and kick returner at the University of Buffalo, where he was a MAC Scholar Athlete every season. Forde played wide receiver for the Tulsa Talons of the AFL in 2006 and 2007, and spent time in the NFL with the Chicago Bears and Indianapolis Colts as well as the Amsterdam Admirals with NFL Europe.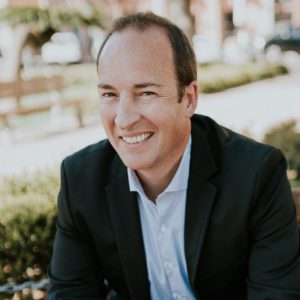 Brock Shinen
Brock Shinen is an attorney, author, and consultant. With a love for people, strategic perspective, and a zeal to help his clients succeed – Brock thinks outside the box, but always with his eye on the goal. Brock has worked extensively in the worship music community, serving as a consultant, lawyer and advisor to many of the top labels, publishing companies, songwriters, and worship leaders in that space. When he is not writing, Brock enjoys gourmet cooking, being outdoors, and traveling. Brock lives with his wife and two children in Orange County, California.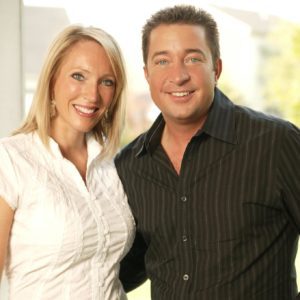 David & Stacy Whited
Stacy and I have always been entrepreneurs. We grew up in rural Kansas… Farm Country… and with very conservative values instilled in us. In 2016 we watched as a man we had respected in the business world took on the "Swamp" and "Fake News Media." As he campaigned to be President we felt that he was truly a voice for the unrepresented majority in our country. This man spoke the values of the Midwest and teared up as he talked about his love for our Country. Instead of apologizing for our flaws, he celebrated a system of government that grew to reflect the ideals of our founding documents. FINALLY, we had someone in the White House that stood up for us! We watched throughout his first four years as he continued to win for We The People! During his campaign, we had many friends sending us articles and videos and many asking for our thoughts on what was happening in politics. We realized there was a vacuum for a community where we could share our ideas and stay up to date with what was happening. So, we decided to create this community in a private Facebook group called… Flyover Conservatives.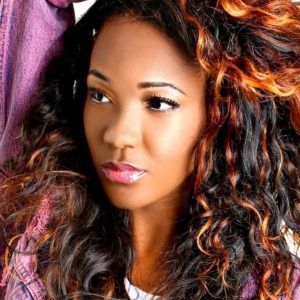 Chikk
American Singer and Multi-Platinum Songwriter Chikk has stepped into the light as the worlds New Pop/Soul Artist of 2020. After years of penning some of Korean Pop's biggest hits, she has created her own body of work that will stand out amongst the crowd and refresh the world's soul.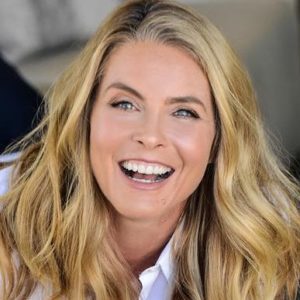 Kim Alexis
Kim was a model starting at the age of 17. She worked for 3 years as the Fashion editor for Good Morning America then became the television host of kid and family shows as well as a travel show. She has authored several eBooks as well as a couple of fictional mystery novels. She also co-wrote a book on not compromising in today's culture with insights into her modeling days used as examples called A Model for a Better Future. She continues to work towards her life goal of encouraging, sharing, and inspiring women to be their best in all areas of life through her books, talks, and personal blog.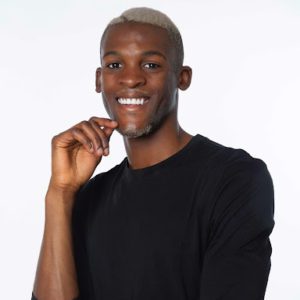 Daniel Caleb
Caleb is the Founder & CEO of his own Fashion Brand "Daniel Caleb Creations" which creates "Heavenly Fashion". It aims to inspire people from all walks of life to RISE above the status quo by simply daring to live their dreams, being transformed into  their best version and having fun while changing the world.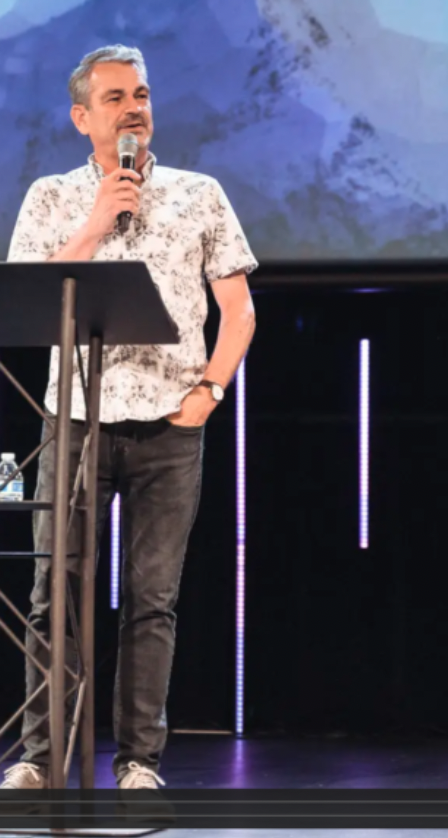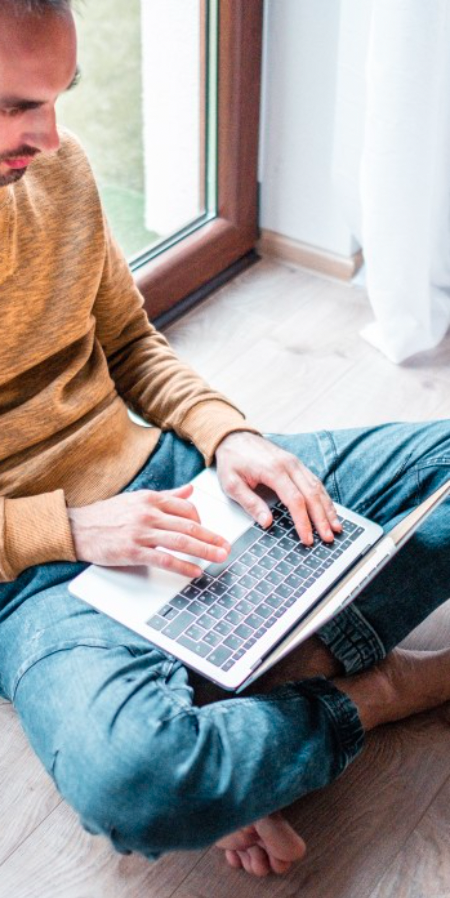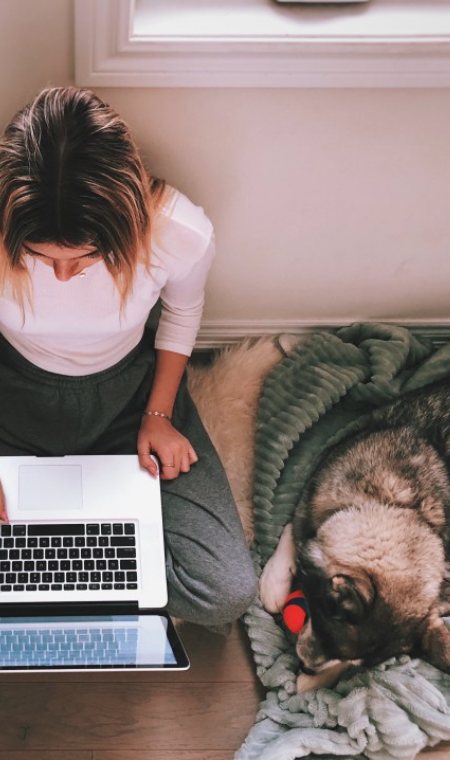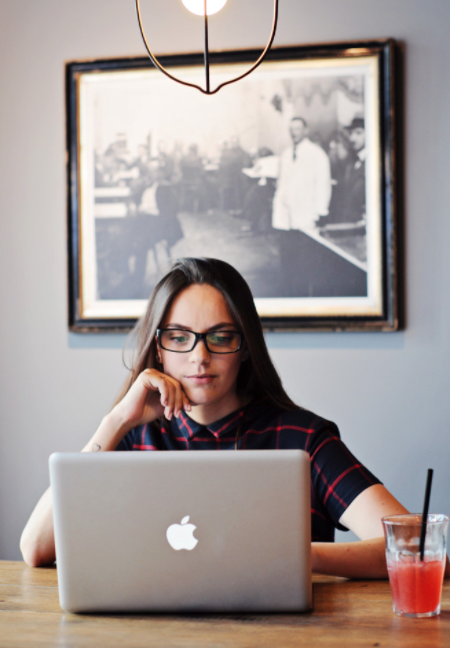 IN PERSON & FULLY DIGITAL?
Restore: Media / Arts & Entertainment was designed right from the beginning to be an incredible online experience.
Let's face it. We are in an age where digital events are being pushed to the forefront. We know that digital is not typically desired above being in person where we are seeing firsthand and using all five senses to engage to the fullest extent, And yet here we are. Faced with change yet again in the form of an even more virtual world. We know that change can be rough. And We want to marry our conferences to change and smooth sailing and become the best of friends.  
Now, this is NOT just an in person event with a camera in the back for the online people. Rather, we have designed an engaging experience where the online eCourse is the primary focus! Yes that is correct! You who are watching are just as vital to the in-person attendee.
Most events that have gone "online" offer an experience that is far from amazing and certainly not engaging. However, Restore: Media / Arts & Entertainment has been carefully crafted to offer an incredible engaging online experience.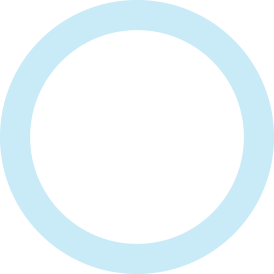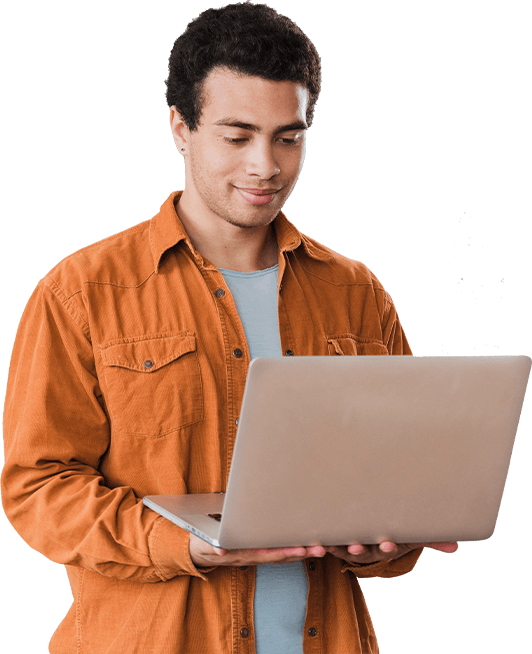 World-Class Experiences For Everyone
It's super important to us that every experience regardless if you are in person or online is exceptional. 
We take great care to craft the experience "around" the content. This means not only listening to what the speakers are saying, but also the attendees, and most importantly the Holy Spirit. 
Of course this means that sometimes things will be a bit different; but we like it that way. As with most of our events, this event includes FULL replay access to all the content from the event as well as a fully LIVE and interactive experience DURING the event. 
Online Students & Attendees